The epic tale of seven parts surely touch your heart even when you know that the whole thing created by Jaymin Eve is nothing more than a fantasy that takes us away from the real world but still we cannot resist when we are compelled to enter the dream world again and again with the help of Eva Kaminsky's voice who has narrated the series. the other books by the author  including the Strength (Curse of the Gods #4) – Jane Washington, Jaymin Eve and House of Darken – Jaymin Eve also come up with some great stories as well.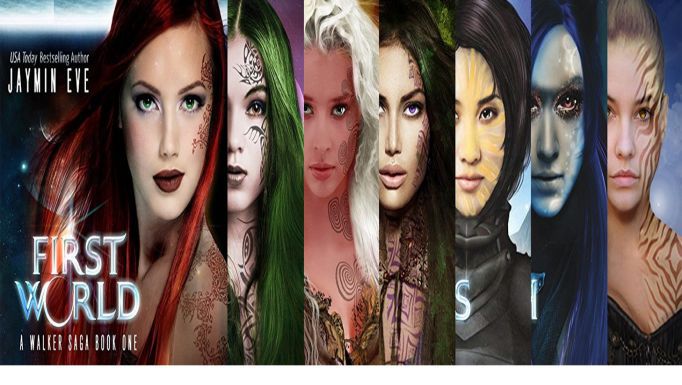 The series is full of romance but it is not the usual earthly romance of human beings, it is paranormal in nature that makes it a little peculiar at the start but toward the middle we get used to the situation. In the start Abigail enjoys her travel in the dream world every now and then which helps her to escape from her drastic life in the real world. The second book of the series introduces a different kind of planet that is ninety five percent water and the locals are all fish.
Abigail digests all the drastic changes in her life quite easily as she lacks the time which is running out as she has to find the pieces of the walker that could affect the future of all the realms and thus the future depends on her. Abigail is so short of time in the whole series that she does not mourn on her lost love when she departs her mate because she has a bigger cause to fulfill that proves to be the purpose of her whole life.
She is assigned the job to save the seven worlds and nobody ever asked her that whether she wanted to take that job or not. A complicated but an exciting series that really fascinates us at ever scene and part.