Charlotte's Web By 
E.B. White
One of the most heartwarming and lovable kid's stories is Charlotte's web which is the story that depicts the love and friendship shared by the Pig Wilbur and the barn spider named as the Charlotte. The Charlottes becomes friend with Wilbur and they together have plenty of beautiful times together at the barn.
As their friendship grows, spider keeps on helping Wilbur when the farmer tries to slaughter her friend. She pursues the farmer not to kill her friend through her web. As she helps him live longer, Wilbur also feels the same for the spider but soon after laying a few eggs in her web, the Charlotte dies but Wilbur takes care of her eggs to keep the friendship on. The pig sees tiny spiders coming out and started to live in the same space where charlotte's used to live before.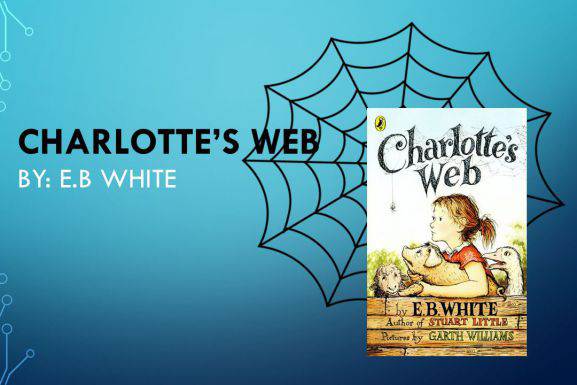 The pig also names the spiders and keeps the friendship on for years with the coming generation of the spiders in the barn.
The whole plot evokes true feelings of loyal nature of animals at the barn and how they would help each other where possible to have a longer life. This I the best story your kids would have found because the story has made through 65 years since it was first published in 1952 written by E.BWhite and narrated perfectly in the soft voice by the Author as well as George Plimpton. More books of the same kind including family life, friendship and loyalty stories for kids include Stuart Little, The Trumpet of the Swan and The Elements of Style (Recorded Books Edition).
[button color="red" size="medium" link="https://goo.gl/zBRyBF" icon="fa-2x fa-cloud-download" target="true"]Download This Book To Your Device[/button]
tokybook.com Member Benefit
- Free 2000+ ebooks (download and online)
- You can see your watched audiobooks
- You can have your favorite audiobooks
---
Tokybook Audio Player
The Audio Player works best on Google Chrome (latest version)