Just After Sunset: Stories By Stephen King
Just after Sunset is another suspense-filled story collection written by Stephen King. This collection consists of 13 stories that make sure you will never get bored when you start listening to this collection.
The stories are narrated by Denis O'Hare, Holter Graham, Ron McLarty, Mare Winningham, George Guidall, Jill Eikenberry, Ben Shenkman, and Stephen King, himself.
You can find stories titled as, Willa, Rest Stop, The Gingerbread Girl, Harvey's Dream, Stationary Bike, The Things They Left Behind, Graduation Afternoon, N., The Cat from Hell, Ayana, The New York Times at Special Bargain Rates, Mute, and A Very Tight Place.
All these stories have been the best and have been featured in many shows and movies to appreciate the nature of the plot and the detailed scenarios that Stephen has described so carefully, you may not be able to resist them. Due to this, you can imagine and experience all the stories as if they are happening in front of you.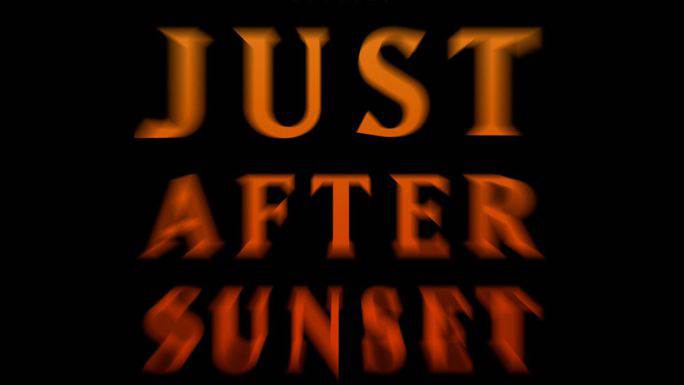 All the stories have the basic fantasy, suspense and horror plots that are consistent with Stephen's work in this genres. You can start with any of the stories listed in this collection and you may not be able to resist the whole collection until you hear them all.
You can get the same sort of entertainment in Stephen's other collections including, the bazaar of bad dreams, full dark no stars, and Sleeping Beauties.  
The narration has been done perfectly and the coaction between the stories also make them a great combination of all the heart gripping feelings you want to enjoy while feeling the shadows are rising and demons are approaching you all time as you keep listening to them one by one.