Prince Caspian: The Chronicles of Narnia Book 2
Prince Caspian is the first in a trilogy novel that is about Caspian X. The story is about a boy living with his uncle Miraz in a big fortress. The father of Caspian was the brother of Miraz and is the king. Miraz killed Caspian's father so he can be king. This entails that Prince Caspian should be king of Narnia and Miraz's rightful place is a usurper.
Miraz seems happy with training young Caspian so he can become a successor only until he has a son with his wife. After that, Miraz plans to kill Caspian. The Prince runs away during the night towards Archenland, which is a dangerous journey, but he is unaware of the Old Narnians who are going south. While some are Talking Trees that make him fall off his horse and he is left with people who hate him. Aside from that, there are Telmarine humans that have reigned over Narnia for 10 generations.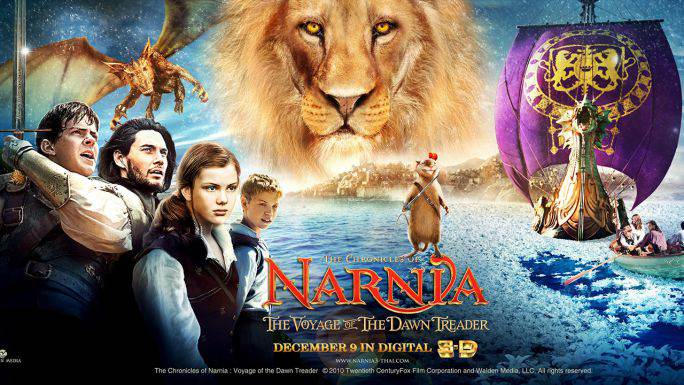 Pic credit: http://rocknrollghost.com
Peter, Susan, Edmund, and Lucy Pevensie are back to Narnia when they discover that it's been hundreds of years since they were high kings and queens. After a dwarf named Thumpkin was rescued, and they find out that Narnia is in chaos with the Telmarines, a human race that ruled over Narnia. The primary rebellion is Prince Caspian, and this is why the Pevensies joined the next king so he can win against his uncle, Miraz, and then the old ways can be used by Narnians again.
If you liked the Wadrobe story, Prince Caspian is a continuation to form the history and culture of Narnia when it first came out in the original. For the people who are looking for something different, the series is sent by the sequel towards new directions. The main theme is transformation and forgiveness so there is room for chivalry and war.
This audiobook is a good continuation of the story that will expand to something more imaginative and vast. Similar to other Narnian novels, Christians have utilized it as an allegory so they can teach philosophy with religion.
Download This Book To Your Device
List book in the series