Reel of Fortune – Miss Fortune Mysteries, Book 12 
The story by Jana DeLeon really takes us to the world of murders and crime where we want our heroes to be successful at any cost because we start liking them because of their past life as mystery solvers and we want them to have a quiet life in the end as they are trying for it since the very beginning. The story opens with a crime scene which prepares us mentally that the rest of the journey would not be an easy one. Fortune leaves CIA for good and wants to settle in  her personal life but finds a murder on her doorstep, Boone Carre- Hooch the one who is murdered has issues with plenty of people in the town that's why finding the correct suspect never appears to be an easy task. However, Fortune, Gertie and Ida Belle all try to clear the name of Ally from the list of the suspects as Ally's name appears on the top of the list.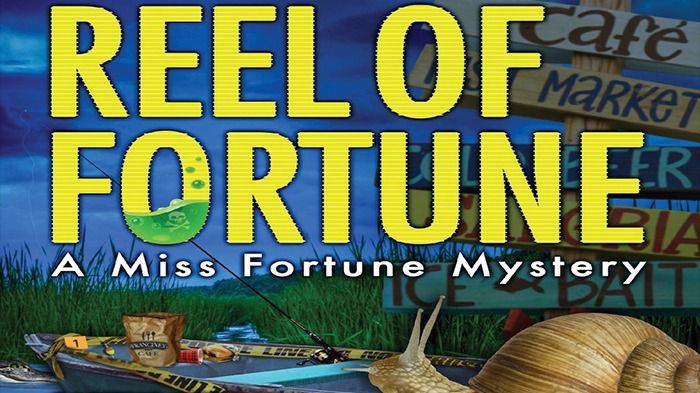 The characters are all well described and each character possesses a wonderful personality we as reader enjoy each and every bit of the story all till the end. The thrilling scenes and the crime scenes are all well described as we see in other stories of Jana like Swamp Spook and Rumble on the Bayou the element of suspense is also there in the books that make us read the whole thing in a single go. Cassandra Campbell narrates in a lively voice and has done justice with all the characters in the story by giving them the much needed energy. The plot of the story is also well knit and the writer has left no weaknesses in any department of the story that makes the book picture perfect for the reader.