A Swiftly Tilting Planet 

– Series 

Time Quintet

A Swiftly Tilting Planet is another book in the series of Time Quintet which is the third book in line which carries the story onward about the quest of Charles Wallace along with his sister Meg who is grown up now and as she is expecting her first child she is willing to conquer the powerful imaginative consequences and the horror and fantasy in her brother's imagination. She plunges into the thoughts and emotions of her brother to help the world catch up with the evils that are going to destroy the world. In order to stop the tragedy from happening in the world, Meg, and other four people whom Charles has sent to find the causes and solutions of the unknown forces which are trying to impact as soon as they get a chance. So the ultimate goal is to catch up with all the impossible happenings and events and a continuous struggle to avoid possible destruction.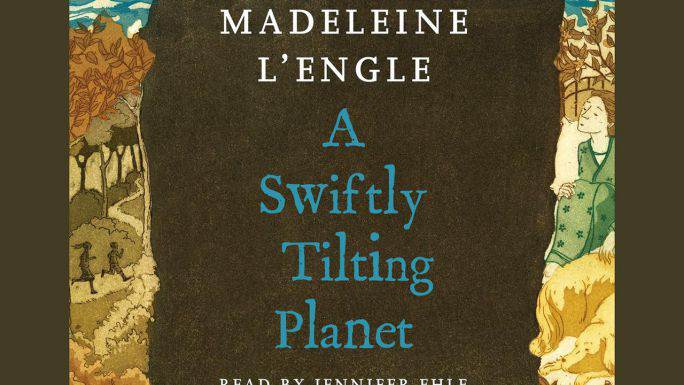 The story carries on smoothly and it has been narrated by the  Jennifer Ehle who has given life to the characters written and described by the author Madeleine L'Engle and have introduced the life in a very impressive manner.
Madog Branzillo keeps on trying to effect through all of its forces to start the destructions which are hindered by the Charles and his friends.
Other books in the series including the A Wind in the Door, A Wrinkle in Time and Many Glasses of water has been written and connected in a smooth way so that it takes you on an adventurous journey you will never forget.
[useyourdrive dir="1VE4OA6x6e3Je2_3nJs96rByO7ICnye4T" mode="audio" viewrole="administrator|editor|author|contributor|subscriber|guest" downloadrole="all" mediaextensions="mp3″ hideplaylist="1″]
[button color="red" size="medium" link="https://goo.gl/zBRyBF" icon="fa-2x fa-cloud-download" target="true"]Download This Book To Your Device[/button]
List book in the series