Utilize our search toolbar promptly if the article lacks audio! Search Now♥
Vlad became worried and aggressive about the love of his life in the previous book and he is continuing with the same trance here. For almost six centuries or more Vlad had not thought about love and a relationship and then he met Leila. For Leila, it was also a love at first sight situation that she failed to deny.
A bond between a vampire and a human being cannot be forged yet the two carried on with their love affair. Bound by Flames brought an enemy in their life and that enemy proved more helpful to them because they finally knew how much they cared about one another. But it also aroused several complications in their love life, the enemy that is after them wants them both dead at any rate.
Moreover, he is aware that Vlad now has this weakness in the form of Leila which he can cash at any time. For the sake of love, Vlad can go to any limits and this could end his rule over the vampire world. Jeaniene Frost adds magic in the last part as Leila gets bound to Mircea because of magic.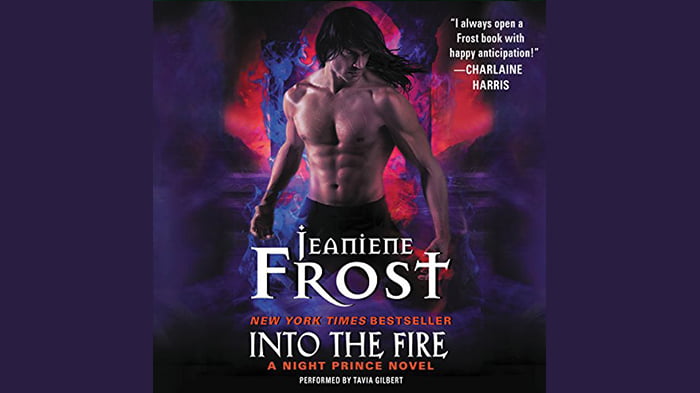 For Vlad, it is the most troublesome thing in his life because vampires are not allowed to put their nose in magic. Vlad has no other way but to find a solution to this problem because if Mircea dies Leila will also die with her as their fates are now joined together by magic.
Tavia Gilbert narrates a story that surpasses Halfway to the Grave in action and sensation. Also after a very long time, an author has added magic in the vampire stories which looks great.