Utilize our search toolbar promptly if the article lacks audio! Search Now♥
Steven Erikson is one of the finest fictional writers of his time and his multi-volume Malazan Book of The Fallen completely endorses this claim. Plenty of books in this series and a few others speak volumes about his skills and abilities as a top notch literary writer. The Bonehunters is one of his finest novel that could be best enjoyed in its audio version. Toll the Hounds is another great option for the book buffs. Both of the mentioned novels are science fiction fantasies.
The Midnight Tides is a science fiction fantasy and it is part 5 of the Malazan Book of the Fallen novel series. Just like in its prequel named House of Chains, once again you will hear the voice of Michael Page. He already has made a good number of fans by his last novel and they continue to increase after listening to the Midnight Tides performance. It is all because of his ability to understand the dynamics of the novel, its characters and then giving the apt performance with his excellent tone and best expression.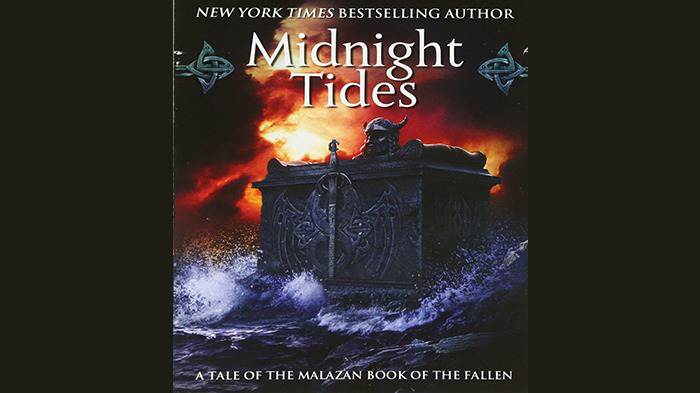 After many years of internecine warfare, all the savage tribes that belongs to the Tiste Edur have all united at last. They all are united under the platform provided by the Hiroth's Warlock King. There is peace seen there for sure but it has been got after paying a very terrible and a hefty price. This is all related with a pact that was made with some secretive power and whose intentions at best are suspect and deadly, at worst. In the southern direction, Lether, the expansionist kingdom is eager to fulfil the renaissance as a reborn Empire after having enslaved all its neighbors with avid hunger.