Utilize our search toolbar promptly if the article lacks audio! Search Now♥
Star Wars: The High Republic: Into the Dark is a science fiction and fantasy novel. This book is a chapter out of the Star Wars novel series and this spin-off is written by Claudia Gray. This is the pseudonym of Amy Vincent who is a prolific American author. The Star War novels and the Evernight series are among her best works. If we talk about her specific novels then Star Wars: Bloodline – New Republic novel will make a great choice. Master & Apprentice (Star Wars) is another magnificent novel from the Star Wars series which is highly recommended.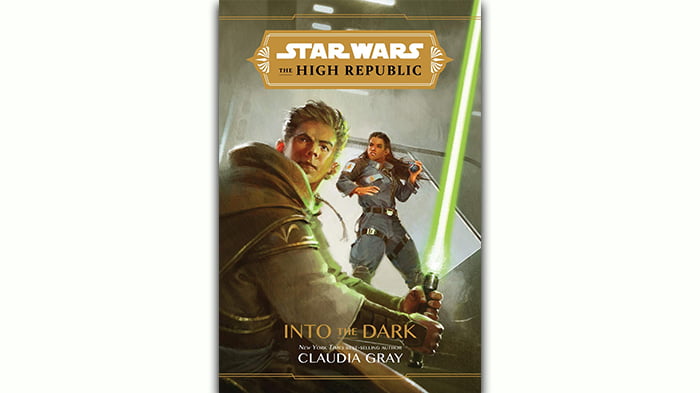 The narration of this novel is done by Dan Bittner. Mark Thompson set high standards for the narration of the Star Wars series and the fans tend to make a comparison of narration with his performance. By its standards, this was not a very good performance.
Padawan Reath Silas, the prime character of this novel is sent to the undeveloped frontier from the cosmopolitan galactic capital. He couldn't be any less happy about this progress. He preferred to stay and spend time at the Jedi Temple while studying the archives. But then the ship got knocked out from the hyperspace on which he was traveling. It was a galactic wide kind of a disaster. Padawan Reath managed to find himself right at the core of the action. The Jedi along with the traveling companions were able to find refuge in the abandoned space station.
The book is quite a good one with a solid story for which the credit goes to Claudia Gray. The narration however had some good room for improvement and didn't do much to impress the audience.