Utilize our search toolbar promptly if the article lacks audio! Search Now♥
Prophesy from the beginning told all the clans about three cats and those three got united in the first part i.e The Fourth Apprentice. Here in this last book Jayfeather gets a sign about the fourth cat, at first he does not believe on it but then he goes on for the search. From his heart Jayfeather is sure that Mothwing is the fourth one, thus he goes straight to him. Mothwing still thinks that Flametail was murdered by Jay so he does not want to hear him anymore. In order to make the fourth cat join the group Jay goes in search of Flametail's spirit.
He wants the spirit to tell the truth about Flametail's death. After days and nights of search Jay finally finds the spirit and convinces him to come with him so that everyone can know that Flametail died because of an accident. Jayfeather's single step of courage reunites the clans and they finally prepare for the upcoming war in full passion.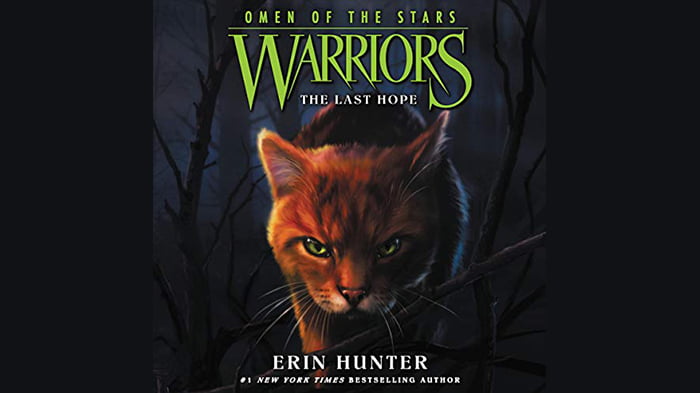 Erin Hunter has written the battle scenes with vigor, the writer through his words take us in the battlefield where the clans fights like hell. During this fight the last prophesy also comes true and the fourth cat does emerge. But the fourth cat is not Mothwing rather it is Firestar who sacrifices himself for the protection of the whole valley. MacLeod Andrews' voice brings tears to the eyes of many listeners when the narrator narrates the death scene of Firestar. The appearance of the last cat in the last part without any doubt did the trick for the three chosen cats and the finale.