Utilize our search toolbar promptly if the article lacks audio! Search Now♥
The Mistake is the 2nd chapter of the Off-Campus novel series. It is written by Elle Kennedy who is a promising young Canadian author. Her go-to genre is a contemporary romance where she has presented her audience with some excellent novels. The best novels in her short career so far are The Deal and The Dare.
The audio performance of The Mistake novel is done by Lorelei Avalon and Lee Samuels. The narration of this chapter is just average. The listeners had issues with the nasal voice of Lorelei which was not suitable with the characters and destroyed the essence of all the witty banter that the novel had.
John Logan, a college junior could get any girl that he wants. The life of this hockey star is just about hookups and parties. But behind his charm and killer grin, he hides his mounting desolation regarding the dead-end road which he will be made to walk after graduation. An intimate encounter with Grace is just the kind of diversion that he was looking for.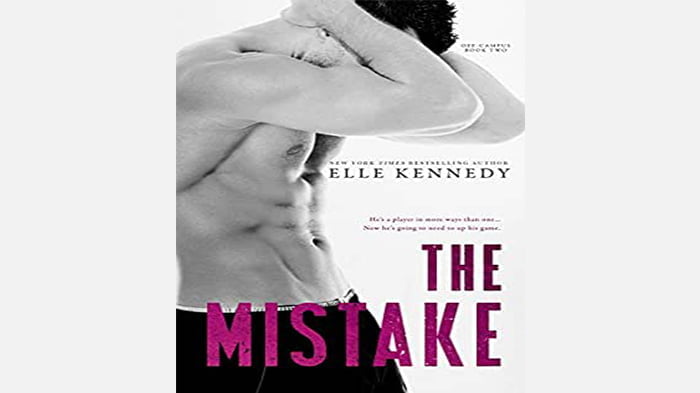 But, when an inconsiderate mistake pushes her away and John decides to spend his final year of the degree to prove her that he is worth giving a second chance. He needs to up his game now before it is too late. Grace makes a comeback at the university after a little less than a year. She is much smart, wiser, and older now. She is changed now and not the same quiet girl that she used to be once. Logan wants her back but it is not going to be easy.
The author Elle Kennedy was fantastic with her writing and managed to run this novel at a good pace. This ensured that the audience doesn't have any dull moment throughout the length of this chapter.