Utilize our search toolbar promptly if the article lacks audio! Search Now♥
Assassin's Fate is the 3rd chapter of Fitz and the Fool sub-series while the 16th part of the Realms of the Elderlings saga. This marathon series spans over two decades where the audience was presented with some really enjoyable novels around the science fiction fantasy genre. Assassin's Fate novel and the under discussion series are written by Robin Hobb who is spectacular with her writing style and producing some really powerful characters. The author has plenty of successful novels from the long series and a couple of her most prominent novels are Blood of Dragons and Fool's Quest.
Elliot Hill has narrated this chapter. The performance was just about average as Elliot struggled in maintaining the individuality of different characters with distinct voices.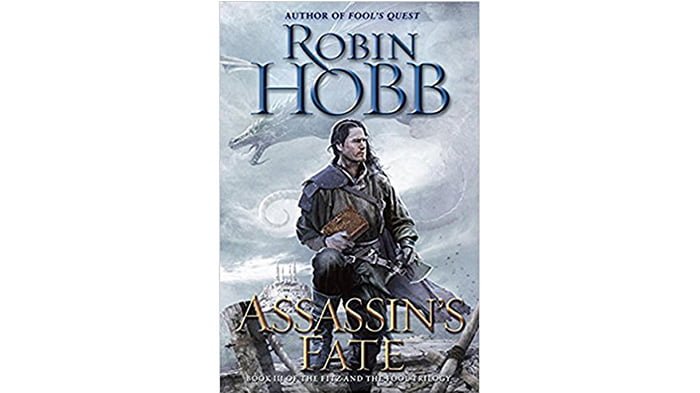 Bee, the young daughter of Fitz gets kidnapped by the Servants, who are s secret group of people who dream about a possible good future. But, they were known to use their prophecies to their influence and wealth. Bee was known to play her critical role in these dreams. The things however remained uncertain.
As Bee is hauled by her vicious abductors across half the world, Fitz along with Fool set off on a revenge mission while believing Bee to be dead. Their journey took them to the far off island where the Servants use to live. It was a place that Fool once called it home but a prison later on. Fool escaped believing it to be hell and vowed never to return.b
The storyline of Assassin's Fate novel is amazing and there is no second opinion about it. You will love every bit of it. However, the audio performance was a bit flat, which is the only low point of this amazingly well-written novel.