Utilize our search toolbar promptly if the article lacks audio! Search Now♥
Patricia Cornwell is a highly fascinating American writer of crime fiction. She is known for her Kay Scarpetta character, who is a medical examiner in her various mystery thrillers. All That Remains is chapter three of her same saga with the title of Scarpetta. The author deserves to be read or listen to a lot more, especially if you are a fan of mystery thrillers and love to have some good suspense in them as well. Postmortem and Quantum: A Thriller from the archives of Patricia Cornwell would make an exciting audiobook experience for the lovers of mystery thrillers. J. Critt gets another chance after the remarkable performance given in the prior chapters of the saga. The performance one again was super engaging and the audience just couldn't imagine having another voice for this novel.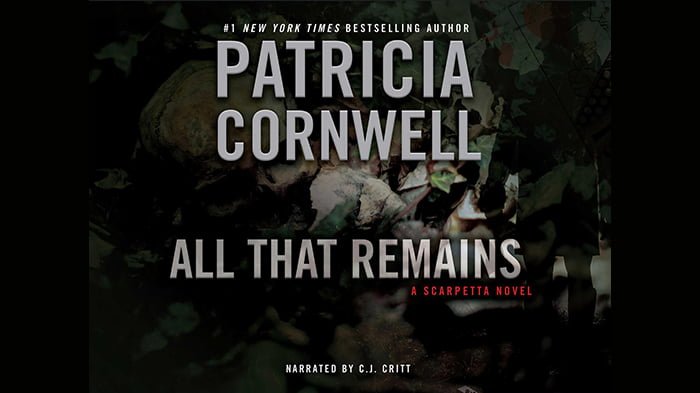 A serial killer is on a mission to stalk all the young lovers of Virginia. He was taking their lives and with every killing was taunting the police with only one clue. It was a clue of 'Jack of Hearts'. The meaning behind these cars has eluded the police and the FBI investigators for good two years. However, just when Scarpetta started to search the remains of the victims for the sake of gathering microscopic clues then things started to change. She suspected with some good level of certainty that someone within the FBI knows a lot more about all these murders and the murderer himself.
In this novel by Patricia Cornwell, you will find the character of Scarpetta at her very best. She not only portrays her professional investigative skills but also told how good she was with her cooking and friendly nature.