Utilize our search toolbar promptly if the article lacks audio! Search Now♥
Trilogy appears soon after the end of the first part is the awesome voice of Eric Kimerer, Cristina Vee, Keith Silverstein, and Erica Mendez. These four people have remained with the series from BAKEMONOGATARI, Part 1  and surely they possessed the right to end the series in their voices. Not a shift can be seen in the narration because the story does not share a lot of ups and downs in different parts. In BAKEMONOGATARI, Part 2 the progress of the story was the same as that in the first part.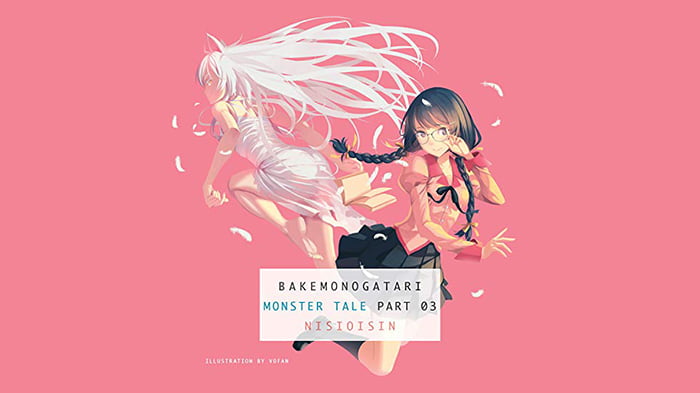 Tsubasa Hanekawa another girl from high school gets a detailed description here as we see her standing tall among the rest of the students. She can be considered opposite to Koyomi who has been losing not in the field but the class as his results have been constantly poor. The boy has reasons because of which he has not been able to perform well throughout his life but no one is ready to believe what he says about the world. NISIOISIN paints this third part with flying colors.
There is a touch of romance in it and the final battle is also going to be launched in it sooner or later. So the listener can smell a lot of things cooking at the same time. There is love, some educational issues at high school, and of course the ever-rising tension of invasion in a hidden way. It is the end that portrays the class of this another masterpiece trilogy by the same gang. If someone is looking for star wars type fighting in this one then he has selected the wrong book, this book has serious action but it is not always in the open field.