Utilize our search toolbar promptly if the article lacks audio! Search Now♥
Trilogy gets completed, the war however still carries on in quite a bitter way. Serena Butler started the hard struggle so that she could free the humans from the clutches of machines. Here in this third part, Serena is dead but the war between good and evil is moving on. Fifty-six years have taken a lot from the humans and they think they are not able to carry on like this. A new beacon is needed which can guide them through in this hour of pain and grief.
The two authors Brian Herbert and Kevin J. Anderson have not talked about the fall of the machines in the previous too parts. Brian did give a hint about the weaknesses of these thinking machines but no one can predict that the end of those machines was actually near.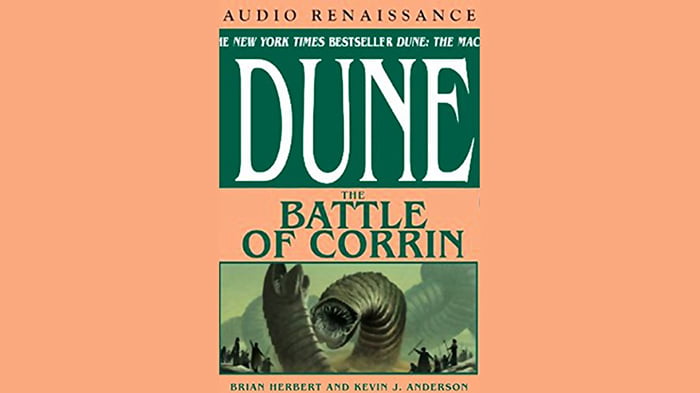 Omnius think that the humans can defeat the machines on this point of war so a devastating plague is let lose by the enemy which starts engulfing the human population. Scott Brick narrates the destruction of not only planets but the entire galaxy because of the plague.
Something has to be done, otherwise the war which started in Dune: The Butlerian Jihad is going to end in nothingness. Devastation bigger than Dune: The Machine Crusade comes to the human world and they don't have Serena to keep them together in this scenario. Remaining humans instead of taking the battle to the enemy, start thinking about the survival which becomes tougher under the given circumstances. Secrets of the enemy can change the course of war if the humans are willing to provide the much needed sacrifice in order to complete the difficult mission.