Utilize our search toolbar promptly if the article lacks audio! Search Now♥
The bare nature can be seen in abundance throughout the novel and it reaches such a height that has not been achieved by any other writing since 1719 when this novel was first written. Robinson Crusoe is the story of a man who is thrown on an island after his ship was destroyed completely by a sea storm and not only that the tragedy that was aroused by the accident was that all of his crew members that included his friends and the ship's captain drowned and he was the only survivor from the ship.
Just like in other books by the Author including A General History of the Pyrates: From Their First Rise and Settlement in the Island of Providence, to the Present Time – Daniel Defoe and The Journal of the Plague Year: London, 1665 – Daniel Defoe he shows the survival instinct of a man surely reaches its peak when the man is left with only a knife, tobacco and a pipe in an island with no life.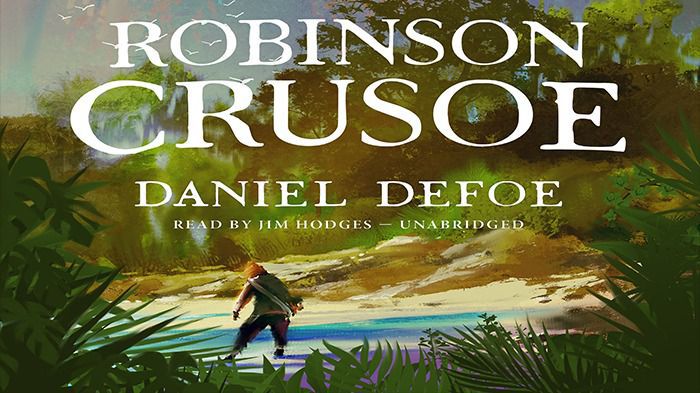 It is with these things that he had to survive and start a life that is different from the life that he used to spend in the city. The theme of adapt or perish also emerges in the middle of the novel when Robinson makes bread for himself and builds his own canoe.
He catches fish for supper and starts building a hut as well in order to protect himself at night from the wild animals. Daniel Defoe has described the life of this character in the bare nature that we don't feel that man is homesick or he has been cut off from the society, it is the energy in the surrounding and also his own personality that keeps him going for twenty four long years after which he sees a man like him on the island for the first time.
Andrew Cullum's narration keeps an excellent pace with the story as an accurate description of the scenes was needed for such a novel that entangles the reader with the description of nature and its productive element.