Utilize our search toolbar promptly if the article lacks audio! Search Now♥
Soul of the Fire is a great addition to the long and popular Sword of Truth fantasy fictional novel series. It is written by Terry Goodkind, who after becoming the best-selling author in New York Times needs no further introduction. He picked up with the same pace of his imagination and unique fantasy, where he left at the end of the prequel to this book. Buck Schirner has given the narration of this book in his appealing and highly relatable tone.
Terry Goodkind makes a grand return in his Sword of Truth saga with a sweeping tale, which captivate his growing band of fans.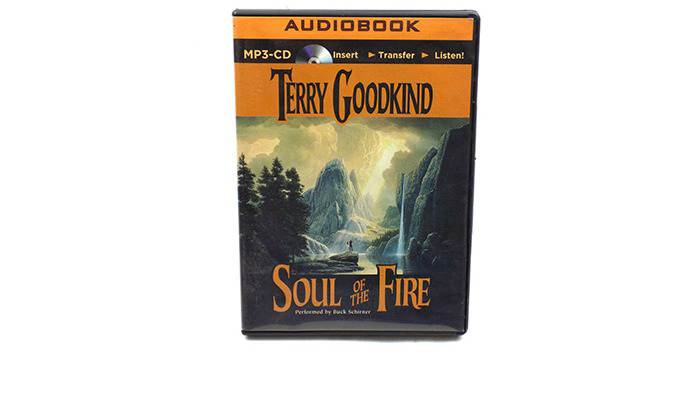 Richard Rahl, the Seeker of Truth and Kahlan Amnell, the Mother Confessor risked the safety of their lives in order to free the D'Hara land from the occupation of some magical plague. But, in this approach, they both accidently revealed the Chimes, which is a kind of magic that is capable of threatening people well beyond D'Hara region.
It has become very obvious now that the Chimes are capable of bringing down all what Kahlan and Richard have done to protect. Moreover, the Sword of Truth power is assumed not to be good enough to curtail the tide of the unbridled magical power. The Chimes would first ravage Kahlan and Richard, if in case Chimes are not restricted. Then, the entire D'Hara and subsequently the whole world would be impacted.
Blood of the Fold and Temple of the Winds are extremely powerful novels by Terry Goodkind. These recommended novels demonstrates his powers and command in literary writing and how brilliant he is with his unlimited imagination and fantasizing situations, which can never leave anyone without getting inspired.