Utilize our search toolbar promptly if the article lacks audio! Search Now♥
Switch:
How to Change Things When Change Is Hard
Stressed life needs motivation nowadays and the best one people can get is through literature. Motivational speeches or books don't have their impact if the use of words and the development of the concept is not strong.
Luckily if this book is listened from the start to the end no such weakness is ever witnessed or observed at any level. Dan Heath and Chip Heath have really put up a great show together in the voice of Charles Kahlenberg that is lively and lovely to listen to. There are segments that can be found in this book dealing with the obstacles and challenges that stop us from bringing fine changes in our surroundings and in our everyday life too.
The main issues always lie in our minds and it has direct impact on our life as well. Our lack of focus or sometime too much nervousness about almost nothing stops us from taking the right decision. Dan and Chip separates the approach into two segments one is rational and the second one is emotional.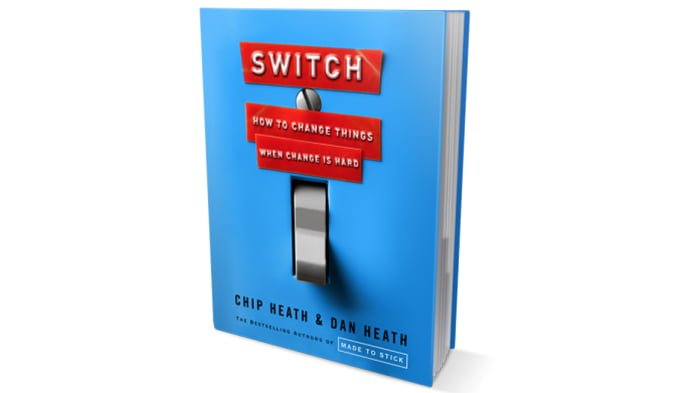 The two portions of the mind usually fails to coexist because each wants a different thing the emotional one needs festivity and leisure. On the other hand the rational one wants to work for the progress thus our life is the duel between the two. Our main aim should be to maintain a balance between the two if we want a perfect balanced life all the way. This novel goes well with the Upstream, it is great work like always.
The good thing about this couple is that the thing that they produce is never like a motivational speech that in the end starts to make you bored. It is like a discussion that anyone can join and can put his or her on opinion in it.
Switch Switch Switch