Utilize our search toolbar promptly if the article lacks audio! Search Now♥
Talking to Strangers is a comprehensive and well written book on psychology and mental health. Malcolm Gladwell, the author of this book did a great job in bringing this sensational book to the audience, which offers them with great ways of health and wellness. The book had phenomenal readership in its print version and became an equally likeable one in its audio version as well.
Malcolm Gladwell, the author himself has given the narration of this novel. This is the best thing that he could additionally do with this book, apart from its great writing. This is said considering the countless positive reviews and feedbacks he received for such strong narration.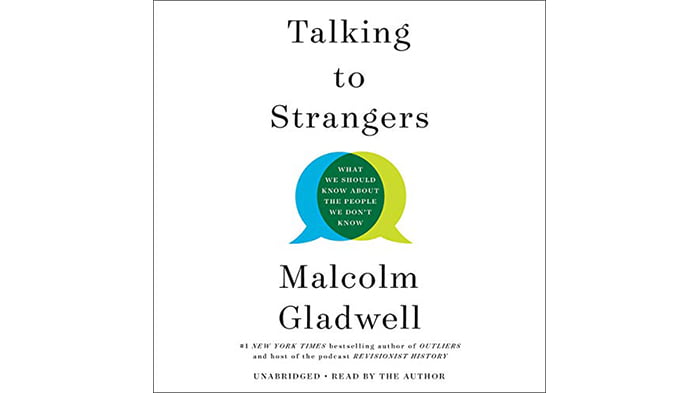 The book majorly deals with the mistakes and assumptions made when dealing with all those people who we don't know about. It starts with the introduction of Sandra Bland who is an African American lady. In July, 2015, she got stopped by a traffic police officer in a small town of Texas.
She was about to begin her job at the A&M University when she witnessed a police car accelerating right behind her. She did the obvious thing by moving aside and allowing the police car to pass. She didn't bothered indicating and for that small thing she had herself arrested after a bit of resistance shown. Cutting the long story short, she killed herself while being held in jail for three days.
That raises a lot of questions especially around the Black Lives Matter part. This prompted people to think deep inside the matter and to find out the reason f such discrimination. The book is a great account on racial discrimination, where you will find some really interesting facts shared by the author.