Utilize our search toolbar promptly if the article lacks audio! Search Now♥
"Known as one of the most famous authors in the world, Stephen King is not the only one in the family pursuing a literary career; his family boasts up to 4 writers. The couple, Stephen King and Tabitha King, are admirable figures in the literary world. Both are renowned authors. Their marital life has spanned more than half a century, from their initial challenging times to their current brilliant success.
A Strong Backbone Tokybook
Stephen and Tabitha met when they were students at the University of Maine. According to Stephen's website, at that time, he was quite popular in school as the person in charge of a column for the student newspaper. Both of them worked at the library.
They married in early 1971. That fall, Stephen King began teaching English, while Tabitha took a part-time job at Dunkin' Donuts. Stephen also spent time writing at night.
According to People, even when Stephen wasn't earning a living from writing, Tabitha encouraged her husband to persevere. "She read my drafts and was adamant that one day I would support our family through my writing career," he revealed in his speech accepting the medal from the National Book Foundation.
"She never stressed about it. It was just a part of life. We lived in a mobile home. Tabby [Tabitha's nickname] set up a writing space for me in a small laundry room with a desk, an Olivetti typewriter placed between the washing machine and dryer," he shared about the early years of his career.
While Tabitha always believed, Stephen doubted himself. "When I gave up on Carrie, it was Tabby who rescued the first few pages of the manuscript from the trash, telling me it was great and that I should continue," he further revealed.
After the speech, Stephen King said, "Tabby always knew what I had to do and she believed that I would succeed in it."
A Successful Career – Horror Master
Stephen might be more famous than his wife. He has sold about 400 million copies of his 60 books, short stories, and novels, but as he affirms, Tabitha also made significant contributions to literature.
"Tabby completed her first book after getting married, a slim but wonderful poetry volume named Grimoire," he said. Since then, Tabitha King has published 8 novels, including Small World and Pearl.
"I knew she could write poetry, but I never thought Tabitha could write a novel as good as that," Stephen commented on Small World in 1981. The advance for Tabitha King's first book was quite high for a debut author, $165,000 in 1981 (about $578,000 today).
Note: The translation aims to preserve the essence and style of the original text while ensuring it reads naturally in English.
The Female Novelist's Acknowledgment
The female writer admits that she had many advantages due to her husband's pre-existing fame in the literary world. "I spent 10 years assisting his career. So, if his name helps mine, I think it's justified," she candidly shared with People.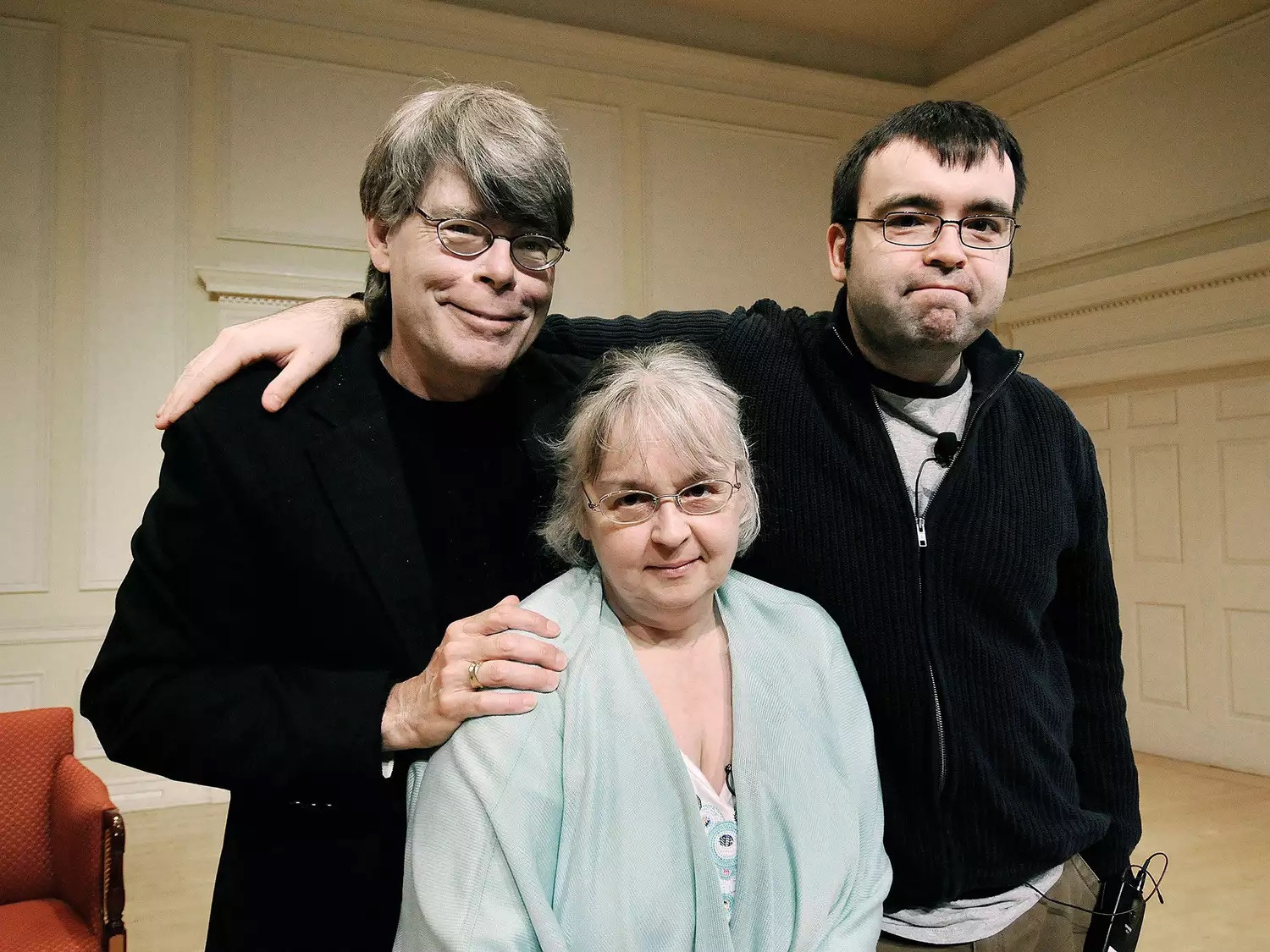 A Literary Family
The Kings have three children: Naomi, Joe, and Owen. Their second child, Joseph Hillström King, born in 1972, followed in the footsteps of his famous father in the horror literature domain under the pen name Joe Hill.
Joe is currently a best-selling author with many titles under his belt. Some of Joe's works have been adapted into Hollywood movies. His novel NOS4A2 and the comic series Locke & Key have both been adapted for television. The Black Phone, from his short story collection 20th Century Ghosts, became the storyline for a fairly popular movie of the same name, released by Universal Pictures in 2022.
The youngest of the King family, Owen Philip King, born in 1977, is also a renowned writer. He began to make a name for himself after the releases of We're All in This Together and Sleeping Beauties, the latter of which he co-authored with his father.
Note: The translation aims to stay true to the essence and style of the original text while ensuring it reads naturally in English.
Stephen and Tabitha have always emphasized the importance of reading at home. Stephen even had their children memorize books and record them, to later listen to in the car. They would take turns reading aloud after dinner. This very practice nurtured a passion for writing in their sons.