Utilize our search toolbar promptly if the article lacks audio! Search Now♥
 B. V. Larson is a highly versatile writer with many books written in different genres. It is sometimes unbelievable to know that such a creative person has also written 3 books on computer science subjects. However, his prime expertise has always been the military science fiction fantasies and Orion Fleet is one of them. You literally cannot restrict yourself adoring those marvelous space battles.
Clone World and Armor World has been the most successful books that B. V. Larson has written. Both are action packed science fiction fantasies and promises to give you an excellent time listening to these books.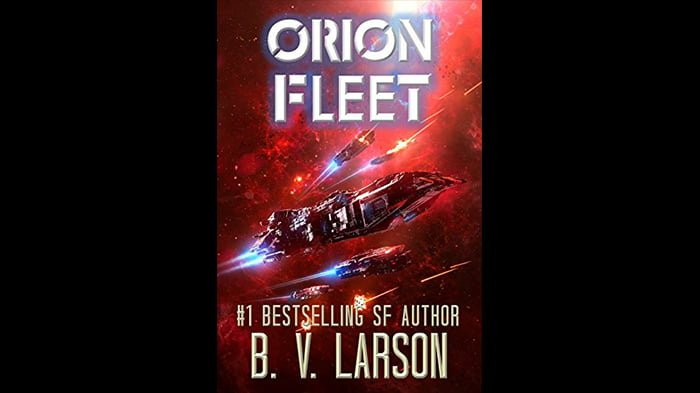 One year ago, the Kher Empire was tried hard to retreat but they were not beaten in any way. In this chapter, they are back again and with a new weapon this time. A large starship driven by AI starts methodically crushing the occupied worlds to dust. The enemy is unstoppable this time and has no remorse or fear at all. The Rebels start a desperate war in order to just slow down its advance.
Leo Blake is all set to take the first warship of the Earth into space. The target is to locate a counter for the deadly recent attack. The Imperial Fleets on their part took key notice of the interference of the Earth. They have the intent of revenge. Even, if he manages to win the battle, Blake wouldn't be able to doom the homeworld.
Mark Boyett has taken the charge once again for the narration just as he has been doing for many other novels from the author. As expected, his vocal performance was quite appreciative with a soulful tone.