Utilize our search toolbar promptly if the article lacks audio! Search Now♥
Crystal Keepers is the 3rd novel in the Five Kingdoms saga. It is written by Brandon Mull who is known for producing fine content for kids and teenagers. A few of his popular novels among kids and other age groups include Master of the Phantom Isle and Wrath of the Dragon King.
Keith Nobbs had been exceptional in narration with the first two chapters of the series. In this one as well, he grabbed the opportunity with both hands and managed to give another stunning performance.
The story of Cole in The Outskirts continues. He is trapped in a world, which is known for magic to be stronger than anything and where dreams are real. The quest of Cole continues in this action packed adventurous Crystal Keepers.
This time Cole is all set for a new adventure to another one out of the Five Kingdoms. He is in search of his quest to find out that what actually has gone wrong with the magic in The Outskirts. Is it possible for Cole to overcome all the challenges ahead of him? Will he be stranded there for good in a world that lies anywhere between imagination and reality?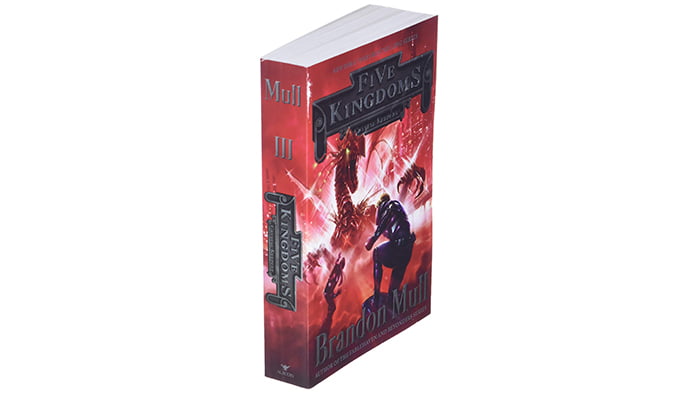 The keen followers of the Five Kingdoms novel series would be extremely thrilled with the twists in this novel. The series just gets better and better with every new novel, which has a new adventure for Cole and his friends.
It wouldn't be any exaggeration to say that Crustal Keepers is the best novel of the entire Five Kingdoms novel series by Brandon Mull.
It is a novel, rather a series recommended for people or book lovers of all ages.