Utilize our search toolbar promptly if the article lacks audio! Search Now♥
With A World Without Heroes starts a brand new exciting series under the title of Beyonders. It is ideally intended for preteens and teenage book lovers. However, people from different age groups are highly recommended to invest their time in this new sensational fictional fantasy series. The novel and this series is written by Brandon Mull who already had developed a reputation of being one of the finest writers for kids and other age groups as well. In order to know Brandon Mull much better, check out his novels Fablehaven, Book 1 and Fablehaven, Book 2. These both mentioned novels are out of the bestselling Fablehaven novel series by Brandon Mull.
The narration of A World Without Heroes has been done by Jeremy Bobb. Jeremy managed to make this exciting novel sound good in its audio version with his immaculate performance.
Jeremy Bobb after his brilliant performance in A World Without Heroes gets another chance for narration in Seeds of Rebellion. It was a great selection by Brandon Mull as he once again impressed all his fans with his top class performance.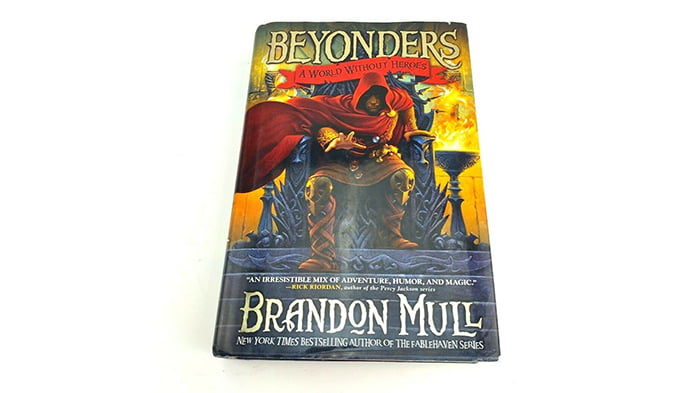 Jason Walker all through his life wished that it would have been good for him if his life was a little less predictable. Things changed all of a sudden for him at a zoo when he got transported to an unlike place from the hippo tank, which he has not seen ever before. The people of Lyrian in the past have welcomed a lot of visitors coming from the Beyond, but attitudes of people have changed a lot since Maldor, the wizard emperor came into power. The brave people with their resistance who once opposed the emperor a lot are either broken or bought off. This led to a realm where suspicion and fear conquer.
Jason and Rachel paths crossed in Jason's search for his way to home. Rachel was the one who also got suspiciously drawn to the Lyrian from her world.