Utilize our search toolbar promptly if the article lacks audio! Search Now♥
The Glass Magician is a fictional audiobook for children. It is the second installment in The Paper Magician novel series which is written by Charlie N. Holmberg. She is an American fantasy author who has The Paper Magician as her best series. The title chapter of this series, The Paper Magician is her best-known novel to date. Apart from this one, Spellmaker is another fascinating novel by Charlie N. Holmberg.
The narration of The Glass Magician novel is done by Amy McFadden. It was a well-paced performance and did an excellent job of presenting the characters in the best possible manner.
Ceony Twill, a 20 years old girl is continuing with the discovery of her joy related to paper magic. She just loves to bring all of her spells to life most excitingly and surprisingly. She hoped secretly about the romance she was able to see blossoming between her and Emery, who was an exceptionally handsome guy. That thing became a reality soon.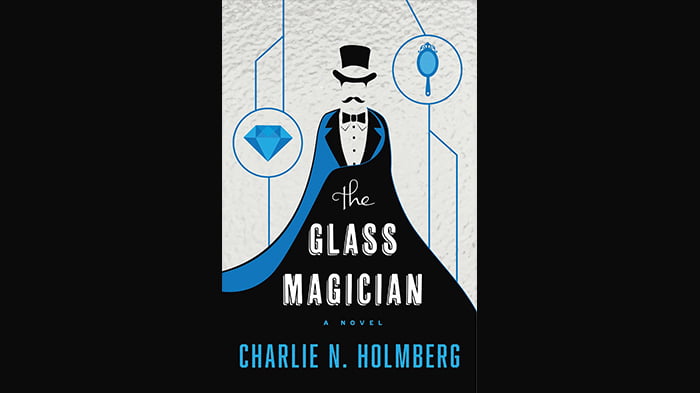 But, then comes a magician having a penchant for a deadly scheme. He thought that Ceony has some secret. He was determined to find it out, even if that means tearing apart the entire fabric of the entire magical world. After many attacks on Ceony, she knew that must discover the actual limits of the powers that she has.
The Glass Magician is as entertaining as the opening chapter of the series. Apart from the writer, the credit also goes to the narrator for making the narration less hurried, which was the prime reason for enjoying this novel to the maximum in audio.