Utilize our search toolbar promptly if the article lacks audio! Search Now♥
Stephen Lang's performance as a narrator inspires all the listeners, the narrator delivers the dialogues like a true warrior. When the first part Savage Wars  was narrated there was an issue with the speed then the second part Gods & Legionnaires was low pitched. Current one is properly balanced in all regards also it has a topping of a warrior spirit.
Jason Anspach and Nick Cole make the Legion land in the battle ground against the Savages. General Tyrus Rechs selected only hundred men for the job and though many were willing to be the part of Legion but their requests were denied. Legendary general had the view that only a small number was ample if they hit the target accurately.
For the retrieval of the lost kingdom the Legion lands on the New Vega for one last attempt for the sake of the human world. It is so called gods that they are dealing with but fear has been terminated from their minds that shares one single vision i.e freedom. Not a hand on hand fight takes place between the two rivals but it is something quite close to it that we witness at the end of the book. Series is equally recommended for the kids because it has no corrosive language involved.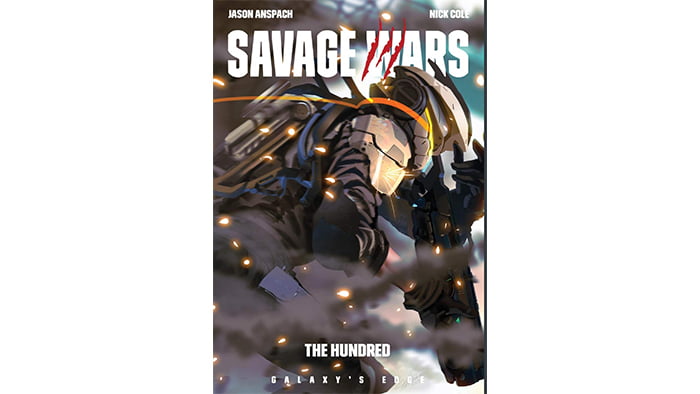 Love scenes or any other such element is nonexistent. Pure fight between two powerful rivals is what the listeners get from the book in all the three parts. Death scenes give some sad look but this is what happens in the great battles between aliens and humans. Lot of rebuilding is not discussed though it was needed after the battle but the two authors never gave it much importance.