Utilize our search toolbar promptly if the article lacks audio! Search Now♥
The Undead: Part 4 is the 4th novel in The Undead novel series. It is a tempting horror fiction with a beautiful tale that will keep you hooked to it right till its climax. The author of this novel and the series is R. R. Haywood who has impressed audience and critics in each chapter of this saga. The novelist definitely deserves to be read/ listen more, especially if you are a fan of science fiction or horror fiction. Extracted and Extinct are two of the best novels that the author has written so far.
The Undead series tells a horrifying story of a deadly infection. The infection was so severe that it spread throughout Europe and took many people with it and making them undead.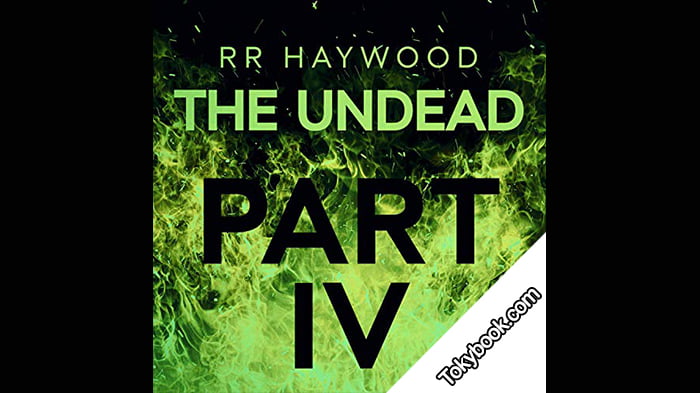 In this novel, Darren is in transit to the Isle of Wight. This as the place where he used to bring together a lot more undead and also turns the gorgeous Marcy. Howie and his tiny team now goes for the rescue mission for those who have escaped to that place. However, Darren gets hold of them in an abandoned hotel and deployed his groups right after them. Even if they manage to escape by any means, the tides would restrict them from leaving the island. They should stand face to face against Marcy and Darren in the final showdown. Who will come out as successful?
Dan Morgan throughout The Undead series has been phenomenal with his vocals. This novel too is no different in this regard. He is particularly adored by the audience for portraying the perfect emotion each time. His performance stands out and make this novel sound really good.