Utilize our search toolbar promptly if the article lacks audio! Search Now♥
R. J. Palacio has created something wonderful out of the ordinary no doubt. The story is about a simple kid from the real world but the behavior of the world with the boy is a bit odd because of his facial features.
He has no especial quality and the only thing that makes him different from the rest is a deformity because of which no one likes to come close to him some at the start or in the first meeting feel a bit difficulty to digest such a strange thing.
The story brings to light the psychological trauma, the mental burden and the feeling of hate the boy has to face only because he is born with a different face, no one wants to see behind this face which means that personality and the inner goodness comes second in the list in the analysis of a human being.
Our appearance plays a vital role in life and if it is not a good one surely the circle of our friends will decrease perhaps we will have none as is seen in the story. Palacio talks about everything in the novel there is emotion both positive and negative and sometimes sympathetic too.
The family interaction in case of a member with a deformity is also highlighted. Such cases should be accepted by the family first and then should be provided full support in order to make them ready to face the world with a deformed face.
There are three narrators used in the narration of the whole tale that makes it more appealing when you get a different voice for a different character. Diana Steele, Nick Podehl, Kate Rudd have played their role very well to make the story more appealing and emotional.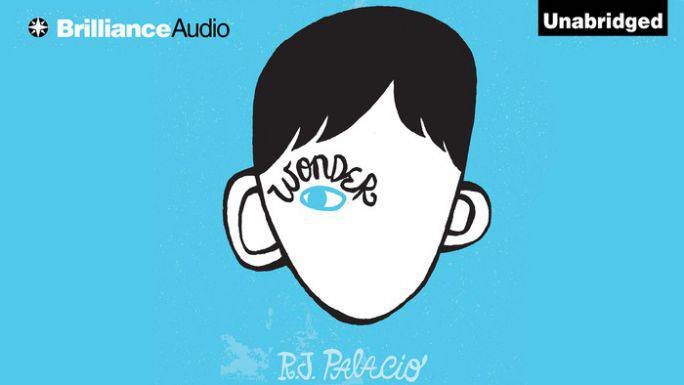 Other books in the series Auggie & Me and We're All Wonders are also good one that you may listen to and make the reading time even more interesting and special.