Utilize our search toolbar promptly if the article lacks audio! Search Now♥
22 Seconds is a suspenseful mystery thriller. It is the 22nd chapter in the Women's Murder Club novel series. The book is written by James Patterson and co-authored by Maxine Paetro. James is an American author of detective novels and standalone thrillers. One more excellent book from James Patterson that deserves to be mentioned here is Ali Cross: The Secret Detective. Moving on, you will also find his Run, Rose, Run novel to be a good one.
The audio narration of 22 Seconds is done by January LaVoy. This performance was quite special and it surely amused the majority of the followers of this novel.
There were only 22 seconds left before Lindsay Boxer could either lose her badge or even her life…
Lindsay Boxer was an SFPD sergeant who had guns on her mind. There was some buzz about having a last-ditch shipment of the different weapons and drugs. Those were supposed to cross over the Mexican border and well ahead of any new form of restrictive gun laws. Just before the time Lindsay Boxer could do anything or act in any capacity, she got a tip for her top informant. That tip was about a case that happened quite disturbingly close to her home.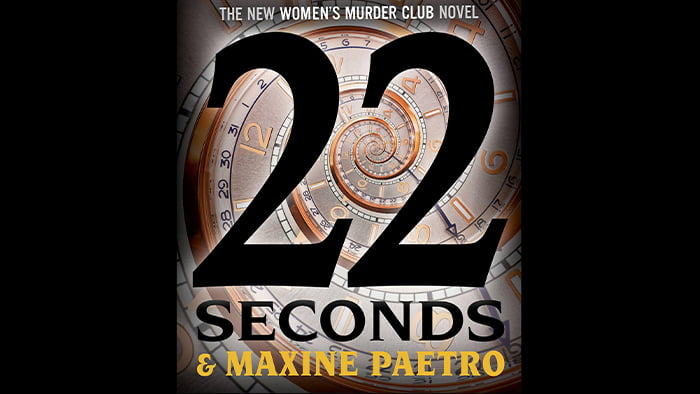 The story in 22 seconds continued further with the former cops and the professional hits. All of that came with the same type of warning that was scribbled right on their bodies – If you talk then you die.
The ball was then in Lindsay's court and it was her turn to choose.
The book is just fine and nothing too much special. The plot was somewhat unbelievable and the story at some parts felt rushed. Not the best book by James Patterson.