Utilize our search toolbar promptly if the article lacks audio! Search Now♥
It is always a great thing to  start listening to old-time stories. The author Ken Follett, who is the New York Times best selling author presents this mesmerizing novel in the series The Kingsbridge Novels.
This is again a perfect story connected to the Medieval age. It captures the minds of the readers and listeners of the story in the voice of John Lee.
Just like his books The Pillars of the Earth and World Without End this book also offers a great deal of ancient touch in a mind capturing way.
The story is perfectly woven around the strong characters. Their lives of the Monarchs and their connected life events in an unpredictable manner.
It is truly impossible to resist to this mesmerizing story plot. This magnificent epic novel will take you through the lives and history of ancient Monarchs. How they loved, managed the strategies and faced conflicts to keep a hold on their thrones.
This novel digs back in 1558 where a massive religious conflict has affected the city. The city is no under attack in various ways. The power of ruling England shifts from commoners to royalty and that causes greater conflicts as well. The Catholics and Protestant are also described as causing conflicts at that time.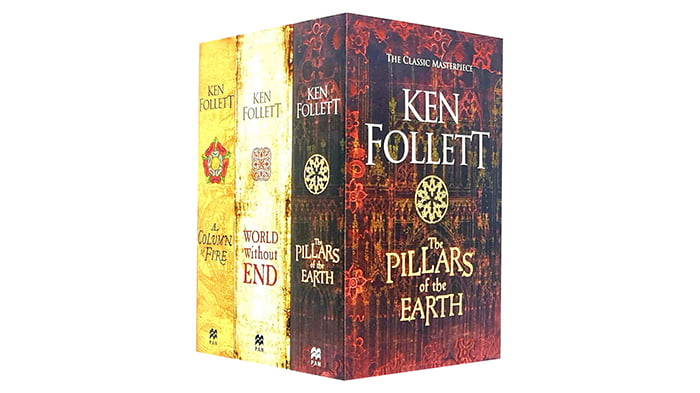 The two main characters Ned and Margery who want to marry each other. But in contrast to their connection, they are now seeing themselves on the opposite sides. They are a part of two separate religious groups parting the country on the basis of their beliefs and thoughts.
Ned devotes to serves the young princess Elizabeth. She is now ruling England. To face the rebels, plots, and other such attempts, the Queen gets the help of small yet devoted groups to keep safe from such happenings.
During this, the love between Ned and Margery gets troubled. The story is all about dilemma troubles and the feelings of agony, love, and hate. there is also a mix of unpredictable happenings around.
People surely enjoy listening to this captivating story that is evergreen for sure.