Utilize our search toolbar promptly if the article lacks audio! Search Now♥
Five families have their destinies shaken by war and tyranny in the mid-20th century. And 11-year old Carla finds it difficult to understand the tension that has disrupted the union of her family as Hitler gains more strongholds in Germany. Ethel Leckwith soon learned the brutal reality of Nazism.
He meets another German faction who are opposed to Hitler and his methods, but whether they are willing to betray their country is yet another thing entirely.
While this is looming, there is still the international clash of personal beliefs and military power, as there is political turmoil all over Europe and some parts of Asia.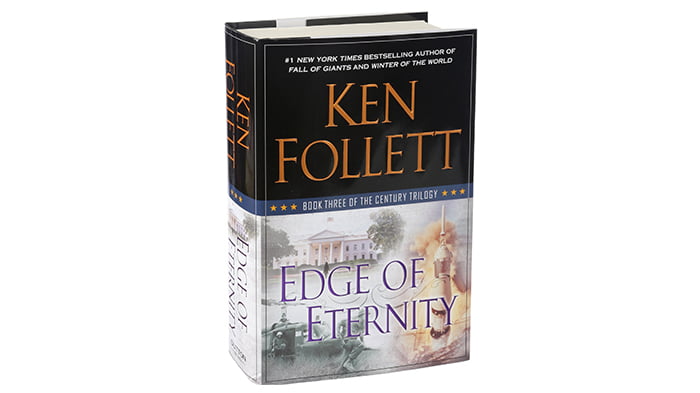 Meanwhile, Lloyd is passionately drawn Daisy Peshkov, a stunning American socialite – who stands in opposition to all that his left-wing family stand for. However, Daisy has another love interest, an aristocratic boy named Fitzherbert.
He is part of the British fascist section. He also loves parties and has a little piloting experience. But it just seems things don't actually work as they are planned. Their hopes and lives are disorganized and shredded by the greatest and most brutal war humanity have ever witnessed.
Winter of the World is the second book of the Century Trilogy series. It is written by Ken Follett who is the author of A Place Called Freedom and narrated by John Lee. Ken Follett, just like he did in A Place Called Freedom, presented a deeply satisfying and uniquely ambitious trilogy. It's a spellbinding and magnificent epic of personal drama and global conflict.
The author tried to use the major characters in a way they will be very relevant from the start of the book to its conclusion. He tried to portray them in a way they could intervene in Hitler's brutality to bring peace and prevent the killings of disabled persons.
The overall narration of the book was spot on too. John lee represented the characters with the right diction and voice. To most people, the book even feels more interesting to listen to rather than reading it. This is due to the professional audio presentation of the narrator John Lee.