Utilize our search toolbar promptly if the article lacks audio! Search Now♥
Blood and Ash, Book 5 – Jennifer L. Armentrout
"Blood and Ash" is an exciting fantasy series written by L. Armentrout, captivating readers with its rich world-building, complex characters, and thrilling plot twists. Set in a world divided between humans and supernatural beings, the series follows the journey of the resilient protagonist, Jennifer, as she discovers her true identity and fights against the forces of darkness. With its gripping narrative and emotional depth, "Blood and Ash" is a must-read for fans of paranormal romance and epic fantasy.
The series begins with "From Blood and Ash," where we are introduced to Jennifer, a young woman bound by strict rules and hidden away from the world due to her mysterious heritage. Raised in isolation, Jennifer's life takes an unexpected turn when she is chosen to serve the Atlantians, powerful immortal beings who rule over the kingdom. Tasked with guarding a dangerous secret, Jennifer finds herself caught in a web of political intrigue, forbidden desires, and ancient prophecies.
As the series progresses, Jennifer's journey becomes increasingly treacherous and emotionally charged. She crosses paths with Casteel, a brooding and enigmatic prince of the Atlantians, whose motives and true nature remain shrouded in secrecy. Their relationship, filled with tension and undeniable chemistry, evolves into a compelling romance that fans of the genre will surely adore.
In "A Kingdom of Flesh and Fire," the second installment of the series, Jennifer's world is shattered as she uncovers shocking truths about her past and the imminent threat that looms over her kingdom. Forced to make difficult choices and face the consequences of her actions, she becomes a fierce warrior, fighting against both external enemies and her internal demons. Alongside Casteel, Jennifer navigates a dangerous path filled with betrayal, sacrifice, and unexpected alliances.
The "Blood and Ash" series is known for its intricate world-building, where the author expertly blends fantasy elements with a touch of mythology. Armentrout's descriptive prose brings to life the lush landscapes, towering castles, and dark, magical realms, immersing readers in a vivid and captivating world. From the intricate court politics to the pulse-pounding action sequences, the series never fails to keep readers on the edge of their seats.
One of the strengths of the series lies in its well-developed and multidimensional characters. Jennifer, in particular, undergoes significant growth throughout the series, transforming from a sheltered girl to a powerful and determined heroine. Her resilience, wit, and vulnerability make her a relatable and compelling protagonist, drawing readers into her emotional journey.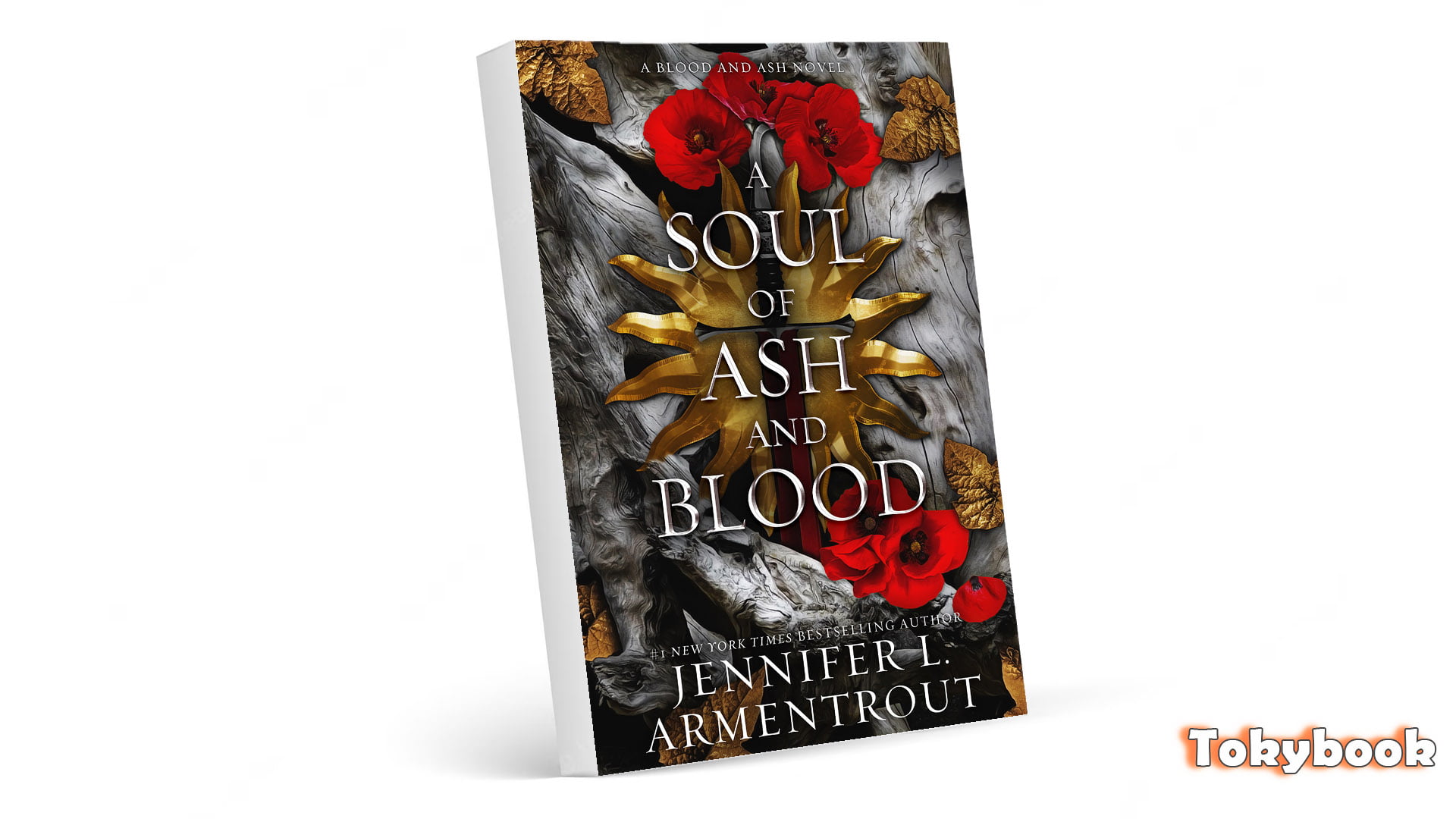 Supporting characters such as Casteel and other members of Jennifer's inner circle also shine through their complexity and intricate backstories. Each character brings a unique dynamic to the story, adding layers of depth and contributing to the overall richness of the series.
The series' plot is full of twists and turns, ensuring that readers are constantly surprised and engaged. Armentrout skillfully weaves together romance, action, and political intrigue, creating a narrative that keeps readers guessing and eagerly turning the pages. The author effortlessly balances intense emotional moments with heart-pounding battles, maintaining a perfect pace that never loses momentum.
In conclusion, L. Armentrout's "Blood and Ash" series is a thrilling and addictive read, combining romance, fantasy, and adventure in an unforgettable way. With its well-crafted world-building, compelling characters, and a plot that never fails to deliver surprises, the series is a must-read for fans of the genre. As readers delve into Jennifer's journey of self-discovery and battle against darkness, they will find themselves immersed in a captivating tale that will leave them eagerly anticipating the next installment.