Utilize our search toolbar promptly if the article lacks audio! Search Now♥
This novel, Act of War is the 14th chapter out of this exciting novel series. In this chapter, you will find Brad Thor again at his best to provide his followers with one his most frightening and heart-pounding novel.
An agent of CIA dies a mysterious death somewhere overseas and that made a huge news. The top assets of the deceased CIA agent surfaced up with terrifying and a startling claim. There was just one big problem here and that was: Nobody knows if she could ever be trusted for any matter.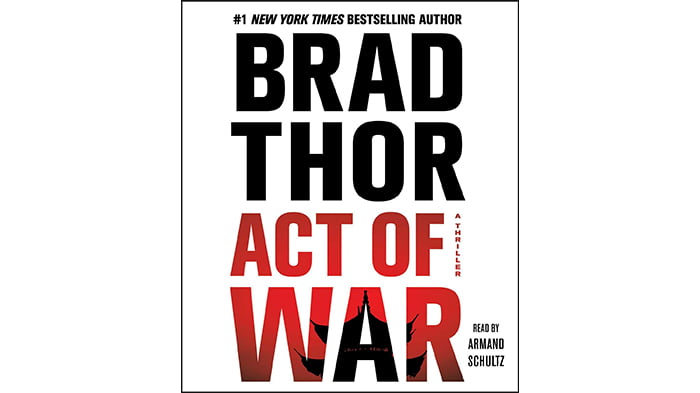 At the time, when 6 students from an exchange program goes missing mysteriously, a couple of aero-plane's passengers swapped their places and in the meantime, a seeker of political asylum gets arrested. All this scenario building up with suspicious events led to a very deadly chain of events. A lot more was at stake once again as compared to many other chapters of The Scot Harvath Series.
As the United States of America was up against one of the most devastating and deadly attacks ever, the newly elected president of the country is expected to revert to the best covert counterterrorism operative. For that matter, there is no better option for the president than Scot Harvath, which he did. Scot Harvath was entrusted a task to carry out a couple of most dangerous and daunting operations ever in the history of United States.
The narration of this novel was done brilliantly by Armand Schultz. His expression and tonal quality was right up to the mark.
Code of Conduct and Foreign Agent are other quality thrillers that Brad Thor has written and they truly deserved to be listened in their audiobook format.