Utilize our search toolbar promptly if the article lacks audio! Search Now♥
Against All Enemies is a top class espionage thriller. It is a joint writing venture of Tom Clancy and Peter Telep. The novel is the opening chapter of Campus novel series. Steven Weber, one of the finest narrators of his time and even beyond has given the powerful narration of this novel.
Maxwell Moore, the former Navy SEAL has worked for a good number of years all across the Middle East region. He has also been a CIA worker behind the scenes, while working for their Special Activities Division. During this role, he made some critical connections and extracted some highly valuable information as well. He was up against the enemies of United States at every turn of his life. And, then, one day, the devastating news of a potential coalition came in.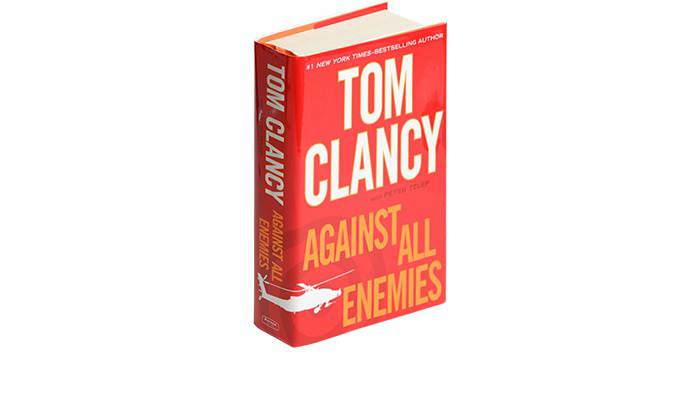 The question arises that how good will it be, if the couple of the greatest threats to US could setup an unholy alliance?
The Taliban in their part of the world were trying every bit to feat a Mexican drug alliance to whom they use to supply opium for the sake of bringing the fire of jihad into the hearts and minds of the infidels.
It is all up to Maxwell and his team to dismantle the entire drug cartel, despite they hunt for all those who bring any form of terror into the streets of United States.
It is indeed a heart stopping mystery thriller by Tom Clancy, which is a must listen audio book.
The author Tom Clancy is known for writing some top of the line mystery thrillers. If you are a fan of the writer and looking for some more mystery thriller novels from him, then the highly recommended ones are: The Hunt for Red October and Patriot Games.