Utilize our search toolbar promptly if the article lacks audio! Search Now♥
"There is no better time to initiate a fresh discussion about the detrimental impact of mainstream society's oppressive, dismissive, and silencing attitude towards individuals based on… what? Thankfully, we have Alok. And I am also learning a great deal myself." – Billy Porter, Emmy award-winning actor, singer, and Broadway theater performer.
"This exquisite book shines like a guiding light, just like Alok. Having Alok in my life has rescued me in countless ways, and now you can carry a piece of them with you as well. When reading this book, the overwhelming sentiment is one of kindness. It serves as a step-by-step education on how to honor and respect non-binary individuals. Alok, as a fellow human being, possesses a profound love and dedication to others. They have arrived from the future to exhibit what life could be like if we all loved a little harder and delved a little deeper." – Sam Smith, Grammy and Oscar award-winning singer and songwriter.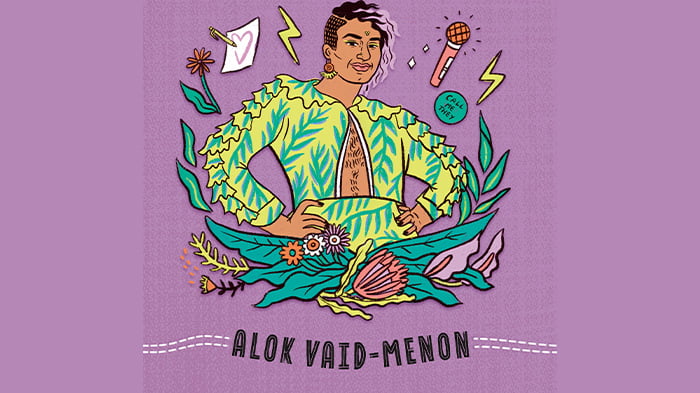 "Beyond the Gender Binary is a literary vessel of illumination for those seeking hope, authenticity, and an engaging exploration of self. This book stands as a survival guide for queer individuals from all walks of life in the twenty-first century. Alok provides a nurturing space of shared experiences, commitment, and love, pushing the boundaries of the gender binary to shape a brighter and more inclusive present and future. It imparts wisdom, knowledge, and a universal spirit that celebrates one's true self by dismantling the transphobic lens that obstructs many gender non-conforming individuals. Beyond the Gender Binary will empower readers everywhere, instilling the belief that they can achieve anything within themselves and that self-love, expressed through any choice of gender, is genuinely within reach." – Princess Nokia, musician and co-founder of the Smart Girl Club.