Utilize our search toolbar promptly if the article lacks audio! Search Now♥
Black Fleet trilogy started with a bang and became quite famous at once because the plot was almost of the same type as the one observed in the Omega Force. Joshua Dalzelle's favorite category is science fiction and the fans also like the adventures that he writes in a captivating style. We observed in Warship that human race had only one ray of hope in the form of the ship that had the potential to face the wrath of the enemy. It was Jackson the captain of the Battleship, who lead the mission successfully and saved his ship and himself from the hands of the enemy.
The alien species was unknown and the moment the aliens left the human quadrant everyone was relaxed. Although everyone was relaxed and was quite thankful to Jackson, he was not having an easy time mentally. Jackson was sure that it was not the original attack, the enemy just wanted to test the potential of the human race and that it would come with full force in the second step.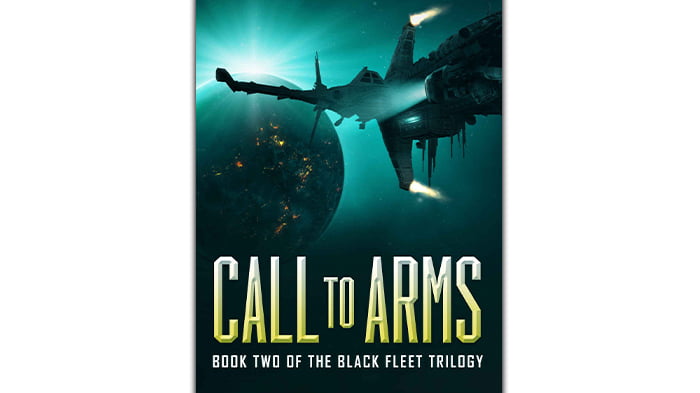 The captain wants to make the Confedrate believe that they should start making preparations for the second invasion which would be far more deadly than this one. The only way the humans can win the war is to fight their way out of all this for which they once again have to form a large army and use their technological knowledge in warfare.
Mark Boyett's narration is really on the go and the narrator has been one of the keen factors of success of this second part of the space adventure. The next part is most awaited one because the epic battle will be fought in that last part and will decide the fate of the humans.