Utilize our search toolbar promptly if the article lacks audio! Search Now♥
Douglas Edward Reeman is the real name of Alexander Kent. He has written many exciting novels and tried his pen on historical fiction and mystery thrillers. Richard Bolitho is one of his famous fictional characters from the Royal Navy and this lead to a long and successful fictional series with the same name. The Flag Captain is the 13th chapter of this novel series. If you want to check out some more exciting novels written by Alexander Kent, then you should go for his Enemy in Sight and For my Country's Freedom novels.
The fans of the Richard Bolitho series and peeking into this 13th chapter by now must be knowing about Michael Jayston. He is the repeated voice that you will find in the Richard Bolitho novel series and all for the right reasons. The listeners just loved him for his tonal quality and expression. You will be hardly able to find any flaw in his performance which remained consistent and top-notch throughout the series.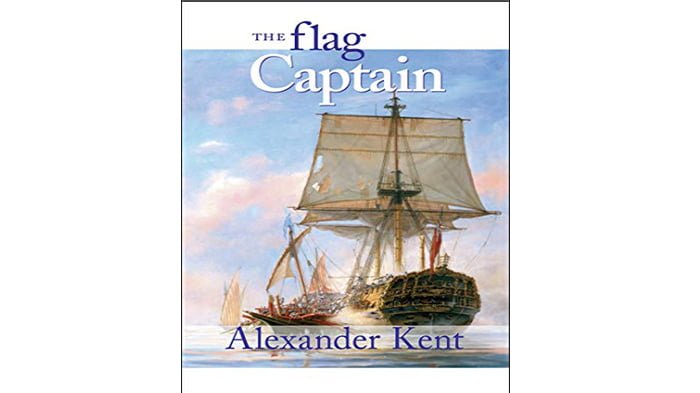 The story is set in Falmouth Bay in April of 1797. It was the time when France continued its bitter struggle for supremacy which could be seen both on the mainland and the sea. Richard Bolitho, the Royal Navy officer got a crippling blow at his own home. The Mutiny is making a return to home after a continuous service of 18 long months. The Flag Captain finds himself in the middle of the crisis. His new commander is someone who will accept no interference, whatsoever.
The book is well written and evenly well performed. The author is loved for his attention to detail and producing such a brilliant character of Richard Bolitho.