Utilize our search toolbar promptly if the article lacks audio! Search Now♥
Changing the Prophecy is third chapter in the fabulous and bestselling Beyonders novel series. The book and the series in fact is penned by Brandon Mull, who is one of the finest writers for youth audience. Some of his notable books are from another bestselling series named Fablehaven. The specific novels from the series are Fablehaven, Book 1 and Fablehaven, Book 2.
The narration for this Chasing the Prophecy is done by Jeremy Bobb, who got good reviews and feedbacks for his immaculate performance from the listeners.
This is the third and final chapter of the Beyonders trilogy, which brought the entire saga to a stunning conclusion. This gripping series managed to become the bestselling novel series for teens in the New York Times.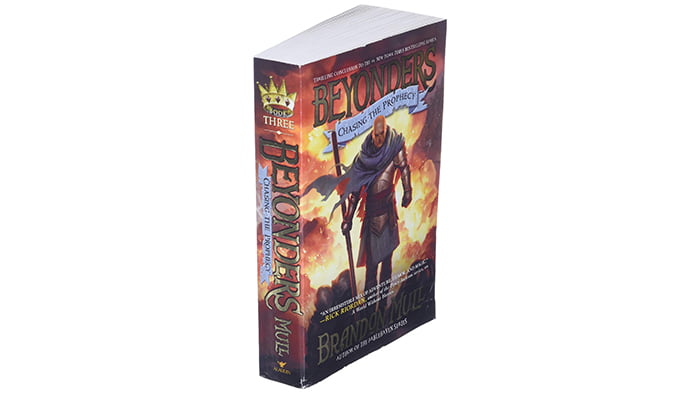 The story of Jason and Rachel continues again. They were not born in Lyrian and neither were they grown up there. But, after fighting all their wars and losses, the adventures, triumphs and most important of all, the friendships got forged in that alien world. Lyrian for them has become a home in such a way, which they both could have never imagined. They are now supported with the prophecy associated with a dying oracle and with that, they have now on their individual quests. Both of them were supported by powerful and brave allies. Despite all this, they both knew that chances of winning is too less. But, Rachel and Jason were both ready at last in order to become the winning heroes, which Lyrian desperately needed. They were will to pay any cost with the matter. You will see many other interesting twists, which will eventually big this novel and the series to an exciting conclusion.