Utilize our search toolbar promptly if the article lacks audio! Search Now♥
Marvel heroes have ruled the minds of young and adults all over the globe for decades now. Among those heroes the two who are praised as the true legends are Captain America i.e the first avenger. And the second one is Tony Stark the one who turned himself into the metal soldier known as Iron Man.
Not only the two are presented working for the safety of the human race individually but over the past decade, they are also seen working together. It is these two who have formed the unbeatable team called the Avenger. During all these years none of the fans have ever expected that they would see these two awesome friends fighting against each other.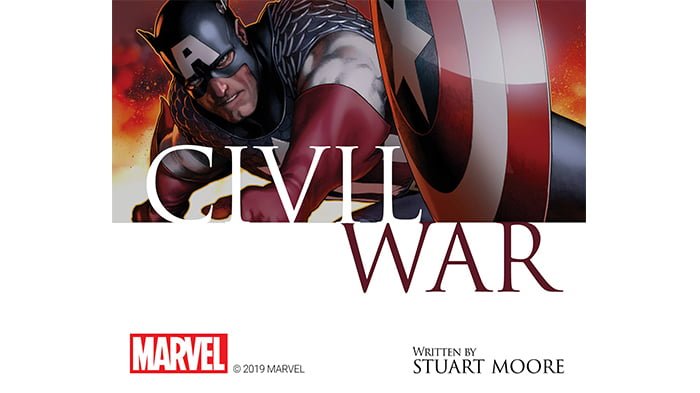 Author Stuart Moore in this part creates a difference of opinion between the two legends. Because of a certain accident, the government wants to know the true identity of all the heroes for the benefit of the human race. Iron Man agrees to the proposal more quickly than expected but the first avenger thinks it as an imminent threat to the league of superheroes.
With their teams, Captain America and Iron Man fight just like those characters we witnessed in X-Men: The Dark Phoenix Saga and  Thanos: Death Sentence.
The band finally gets disbanded and the field is left open for the enemy to strike whenever and wherever he wants. Richard Rohan brings a stern voice from the beginning because it's nothing funny in this episode of Marvel mania.
The end leaves a mark on the future of the two sides who have gathered heroes for different purposes this time and there is no way they are coming together in the future.