Kelly Armstrong has created a trilogy out of the wild. She shows the detailed characteristics of animals that start emerging in Maya the one with a paw- print on her hip which perhaps for her is just a birth mark at the start of the story when we meet the girl for the first time but as the story unfolds it is revealed that the birth mark is sign that could lead her to her origin which means she could finally get to know about her biological parents which of course would not be humans the wild animal inside her emerges more and more in every part and she becomes attached to forest and the wild life.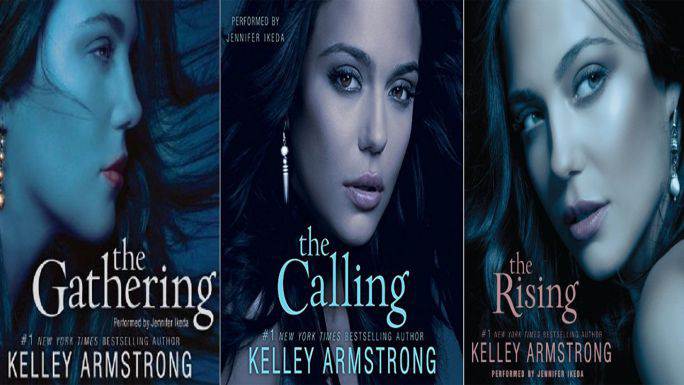 In the second part she finally come to know that she is a skin walker and would soon transform into her true form. But this time finds out that there are more like her out there in the village which she must assemble in order to form a team which would be beneficial for their survival. The whole group of these child as they gather in the wild is kidnapped at they find themselves in a helicopter and then in a deserted island, Maya for the first time realizes that their creation could have a much bigger purpose than they assume. The dramatic changes in the whole series are quite awesome and it keeps the energy in the story alive all the time.
Jennifer Ikeda narrates the whole thing in the savage tone that makes it more awesome to hear. She has used a certain rise and fall in her voice as well which is good to listen to.  For more interesting novels and stories filled with great characters and interconnecting stories you may indulge yourself into the books like Hope Street Church ~ Books 1-5 – Ellery Adams and Molly Murphy ~ Books 1-17 – Rhys Bowen.
1.The Gathering
2.The Calling
3.The Rising