Utilize our search toolbar promptly if the article lacks audio! Search Now♥
Faithful:Two Diehard Boston Red Sox Fans Chronicle the Historic 2004 Season
This is all about keeping up with the dram of the games that most of the Red Sox fans will be going through or most of them usually got through that condition when they are not getting into the game or when they are experiencing the most pressure during the games.
It is surely a wonderful book written on the stories by the two most inspiring fans of the Red Sox named Stephen King and the Stewart O'Nan. They came together for making a great come back in the game and have shared all their fantasies about the Red Sox season and they could have shared each and every detail they have got about the two fans who will be keeping your excited to get through the whole journey that those two die-hard fans will be going through.
Though the story behind is based on the usual game the events become unusual when the season starts.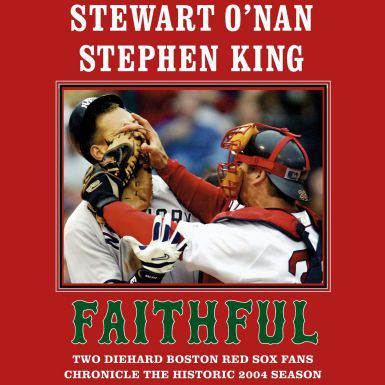 It surely counts on the fact how the fans of Red Sox feel and how they usually go through the events and the feelings they have when the season is on and when they are not getting the feeling they have expected.
Most people would be listening to the stories even if they have no idea about the game because of the fact, Stephen knows how to create the detailed characters, the detailing of the events and the horror, entertainments and the event created at each and every step will keep the listeners ignited even if they know little about the game and the characters.
The beautiful and impactful narration done by the narrators named as Adam Grupper and the Ron Maclarty also adds to the wonderful events that you will be imagining in front of your eyes though it's a story you will feel as a part of it. You can find more fun while listening to the stories The Circus Fire, A Face in the Crowd and Last Night at the Lobster.