Utilize our search toolbar promptly if the article lacks audio! Search Now♥
Gwendy's Button Box By Stephen King
Fiction, dramatized with strong characterization creates a larger than life story which everyone might relate too in their real lives. This Gwendy's Button Box is a story by Richard Chizmar and Stephen King who masters in narrating the unreal stories of real people, where some strange events keep you thoroughly engaged till its end.
The story talks about a small Castle Rock town where some really absurd events happened. The story gets its life from the act of Gwendy Peterson who chooses one of the three paths to the Castle view from the Castle Rock town and has some really strange encounters. She gets a magic box by another character Richard Farris who she met at a very remote location.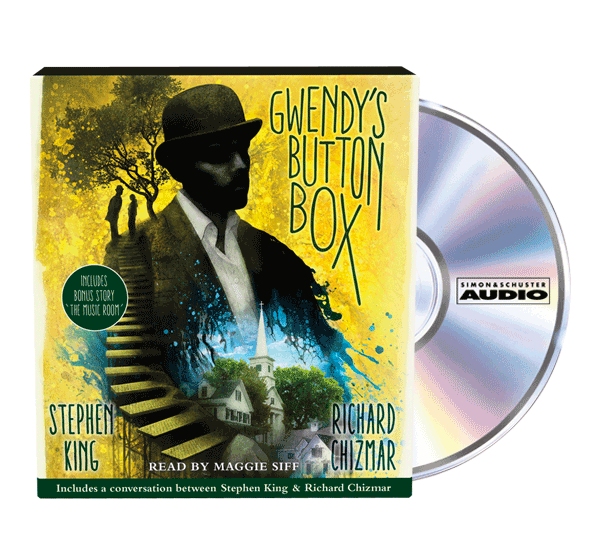 The beauty of the book is in its right-sizing of the events and characters with no unnecessary exaggeration of situations at all.
The collaboration of both the authors in this story is awesome. Stephen King took lead in the first half of the story and then Richard Chizmar gave the finishing touch with his brilliance and impeccable ability to do poetic justice with all the characters involved. Stephen King with his expertise in the horror genre and ability to play with the psychology of the reader is what that makes this novel a hit among various readers.
You will find themselves asking questions like, what they would have done in a particular situation where Gwendy came across. If you are interested in reading further books by the authors of this book then check out, A long December, The sleeping beauties etc. where the first is by Richard Chizmar and the last one is by Stephen King.