Utilize our search toolbar promptly if the article lacks audio! Search Now♥
Concept of the parallel world thrives real quickly here in Robert J. Sawyer's creation, the author has called Ponter his favorite creation and we are about to know why. Ponter Boddit a resident of Neanderthals i.e a parallel world to the mother earth gets shifted to the earth. He wasn't prepared for all that and after appearing in Canada he thought that he would face a lot of difficulties.
Lucky for Ponter he was not transported to the city streets rather he landed among a group of scientists working in a lab underground. Telling all about dimensional stuff to the scientists was easy and the issue of language was also solved by the computer that Ponter calls "Companion". This implanted computer not only solved the language problem for Ponter but it also helped him understand the culture and traditions of this new planet. Rest was made clear to him by Mary Vaughan who came closer to him the moment he set foot on the planet.
Many things however still remained an issue for him; things such as rape and overpopulation don't exist on Neanderthal thus Ponter ever had an idea about them. At the same time on Neanderthal things become difficult for Adikor Huld because it was in her presence Ponter disappeared and the authorities think that she has killed the man.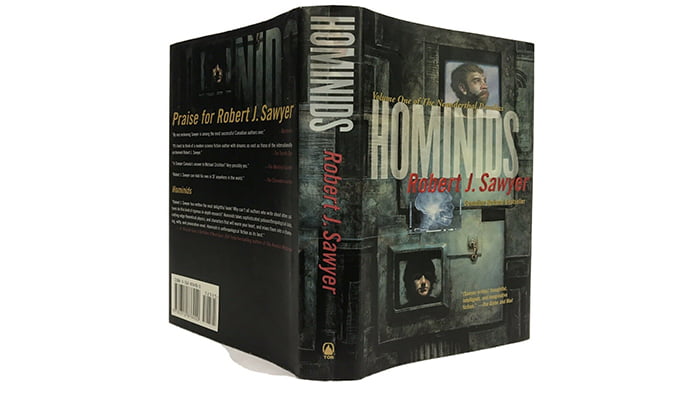 If Ponter fails to come back his housemate would be a real goner. Robert J. Sawyer has narrated this book himself along with Jonathan Davis and not only this, Humans and Hybrids are also narrated in combo. The two really coordinate well and never cross each other in speech. Loudness of the voice is also controlled and looks quite balancing; neither of the two speaks louder than the other.