Utilize our search toolbar promptly if the article lacks audio! Search Now♥
I Am Still Alive is a teen and young adult fiction. It is written by Kate Alice Marshall who excels in fantasy fictional stories. Some of her considerable works include the likes of Rules for Vanishing and Our Last Echoes. You will love these books in their audio format as they are so wonderfully narrated.
Amy McFadden has done the narration of this novel and in a very beautiful manner. You will love her for her tonal quality and the way she portrayed all the characters of this novel.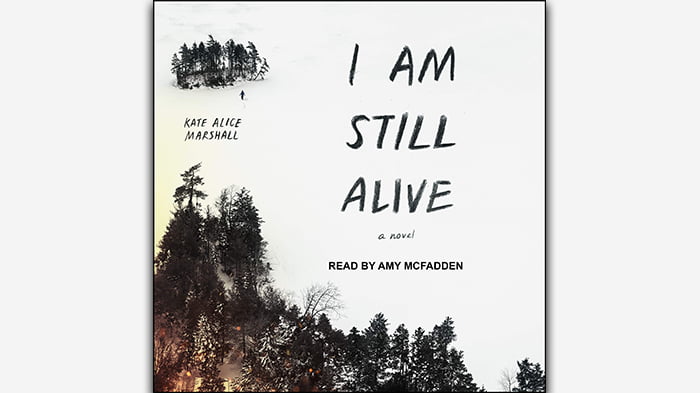 In an After scenario, Jess is all alone at home. Her cabin burnt and she knew that if she doesn't ensure a fast response then the cold would kill her before food or anything else could do the same. But, she manages to survive and still alive.
In a before scenario for Jess, she hasn't seen her survivalist at all in more than a decade. But, once a terrible car crash took the life of her mother and injured her then she had no choice other than to move into the Canadian cabin in total wilderness.
Now again in an after scenario, she thinks that why she only has the company of her father's dog? She was forced to hunt for food and build a shelter for herself.
Jess will survive just as she has been doing in the past in so many instances.
I am Still Alive is a fast-paced novel ad grabs your attention from the very first moment. The experiences of Jess are so exciting and terrible as well. All this makes you wonder how she is still alive. A wonderful read and listen for fantasy fiction lovers.