Utilize our search toolbar promptly if the article lacks audio! Search Now♥
Laurell K. Hamilton for almost four parts was writing about fights and wars in the vampire world, themes of sex and relationship that we witnessed once were gone. Suddenly everything shifts and we are back to the relationship and sex issues in the series. Thus no more Kiss the Dead and Affliction issues are in front of Anita Blake. Jason the man who is living in a confused state in his life becomes the catalyst for so many happenings that Anita never expected.
Jason appeals to Anita in so many ways but the werewolf is attracted to J.J i.e a dancer who lives in New York. Both know each other since childhood thus it can be called a childhood crush for Jason. For J.J. it is nothing serious at all, she likes Jason but not in the way that he wants also the girl is not interested in any relationship with men. J.J. likes to be in the bed with girls of her choice which means that there is no room for Jason in her life. To seek help Jason goes to Anita but she too appears to be psychologically disturbed because of her lover.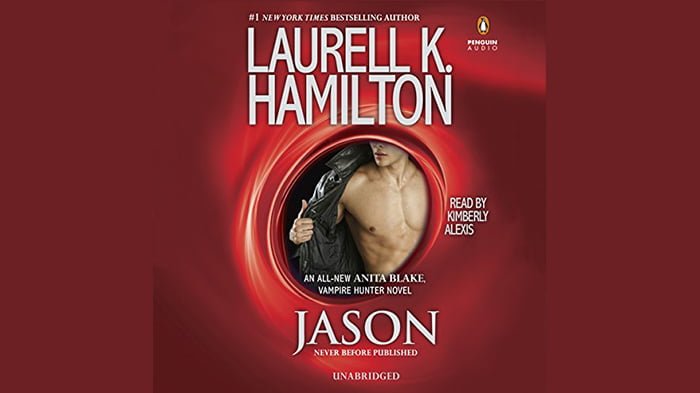 Together the two plan to help each other in every possible way. For a moment Anita thinks of it as a terrible thing but then she becomes ready for this one dangerous experiment. Narration by Kimberly Alexis is crystal clear but there is nothing in this book for the kids, it's all adult stuff in this part. If compared with the recent parts this one was a little weak in the story still the presentation was enough to make anyone giddy.