Utilize our search toolbar promptly if the article lacks audio! Search Now♥
Crime mystery novels are probably the best way to entertain yourself in literary writing art. And if the writer is someone like Jennifer L. Hart, then excitement and entertainment is guaranteed. Murder a la Flambe is a fantastic novel based on crime mystery genre with a modern detective character leading the charge. This particular one is the 2nd part of the Southern Pasta Shop novel series, which opened with a bang with its first chapter.  For the narration, Suzanne Cerreta once again has given her services. The narrator has done a great job in capturing the character of this novel with full precision and command.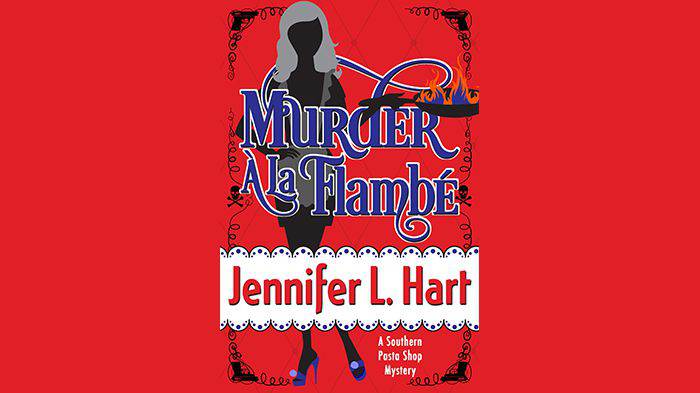 And Buckland was nowhere near to be thrilled when the Lacy L'Amour, the sexpot celebrity chef made up her mind to open a competitive ethnic restaurant in the vicinity of a small town in Beaverton. It was to be opened right across the main street from the Bowtie Angel, the pasta shop of Andy Buckland. Soon, the things got extremely heated up when L'Amour was eyeing both the customers of Andy Buckland and also Malcolm Jones, her man. Malcolm Jones has become weird character and was into some very strange things of late. But, things hanged soon the long lost daughter of Andy Buckland is found to be suspected of incendiarism. The outrage in the town all of a sudden reached the level of rapid boiling point and the future of Buckland clan is all feared to go in flames.
Sleuthing for a Living and Murder Al Dente are other novels, which the author Jennifer L. Hart has beautifully written. Both are based on crime mystery and the thrill and adventure in these recommended novels is par excellence.