Utilize our search toolbar promptly if the article lacks audio! Search Now♥
After writing wonderful books like Shadow & Flame and The Nightmare Dilemma the writer Mindee Arnett starts a new series "Onyx and Ivory" in high passion. The book has everything from high drama to pure sentiments. The selection of the words especially at the climax is a picture-perfect thing that the writer has created.
The book once again takes us to the magical realm of the writer where the romantic fantasies entrap us for sure. The book starts telling us about a girl who is known as the Traitor Kate. Not because she was a traitor but because of the fact that her father once tried to kill the king of Rime. Though he never succeeded after the attempt, his family was known as a bunch of traitors.
The whole family is not allowed to sit among the nobles of the land nor are they allowed to get any high post in the court. Kate can get no higher job than the court's courier lady. It is her duty to bring and take with her the daily mail of the palace.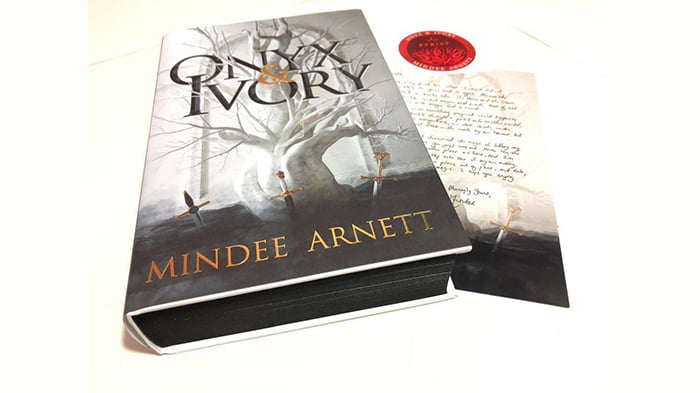 The job, however, is not an easy one as the one who goes out of the kingdom at night is attacked by wild animals including dragons, but not Kate the one born with the magical curse can tame any deadly beast that comes in her way.
Her magic takes her close to Corwin Tormaine, the prince and next to the throne and of course her first love and though the prince mocks her father still they are left with no other way instead of helping each other. Khristine Hvam's narration surely proves its worth in the intense scenes in which the narrator has given full energy.