Utilize our search toolbar promptly if the article lacks audio! Search Now♥
Carl Sagan novels challenges human thinking and investigates many hidden facts about the existence of this world, rather, the entire universe. He usually questions the existence of our lives and the theory and phenomenon behind this. His writing is very thought provoking and inspires readers especially when his arguments are backed with some great logic, which is worthy of believing. The Pale Blue Dot is exactly that and you will get good insights into the world of astronomy, which is backed with modern day science and technology logic.  Carl Sagan himself has done the narration of this book. He was further accompanied by Ann Druyan as well for good part of narrating this book.
The Pale Blue Dot is arguably the best book produced by Carl Sagan so far. It is highly fascinating, revealing and memorable at the same time. Carl Sagan, being an astronomer sets hi eyes over the superb mystery surrounding the Universe and through his knowledge, made it all accessible to billions of people around the globe. In this stunning and superb sequel to the Cosmos book, the author completes his radical expedition through time and space.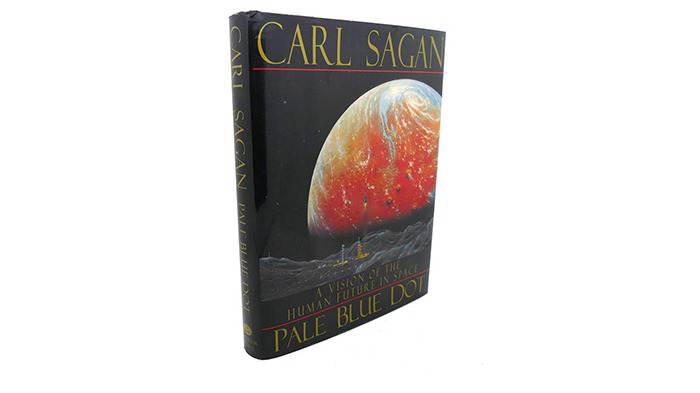 All the upcoming generations would look back in retrospect to our era as the time, when the human race lastly gets into a fundamentally new borderline, which is the space. The author explores and investigates deep into history of launching into the cosmos and finding out all about the future, which materializes right ahead of us.
The Demon-Haunted World and Contact are other classical books by Carl Sagan, which have the potential to inspire you. They are worth investing your time and you will get to know a totally different world, which the author has envisioned.