Utilize our search toolbar promptly if the article lacks audio! Search Now♥
Eliza Grey is a girl who has spent most of her life in the city; still she does not like the city life and prefers the village. Whenever she gets the spare time she visits her grandmother Nana Mora who live in a small cottage in the heart of wilderness. Her grandmother is slowly losing grip on life and her eye sight is also leaving her eyes really quick. In this situation Nana Mora calls for Eliza and she readily approaches to her grandmother as the thing looked urgent to her.
Eliza's grandmother thinks that soon she will lose her eye sight completely and before that she wants to show her granddaughter the Sirens Harbor. Sirens Harbor happens to be a fairy tale which Eliza heard during her childhood many times but now her grandmother claims that it exists. It is a place where all the mermaids gather for a special song every year. Eliza and her grandmother start their voyage towards the harbor that is not visible from far away and as they reach closer terrible storm surrounds them.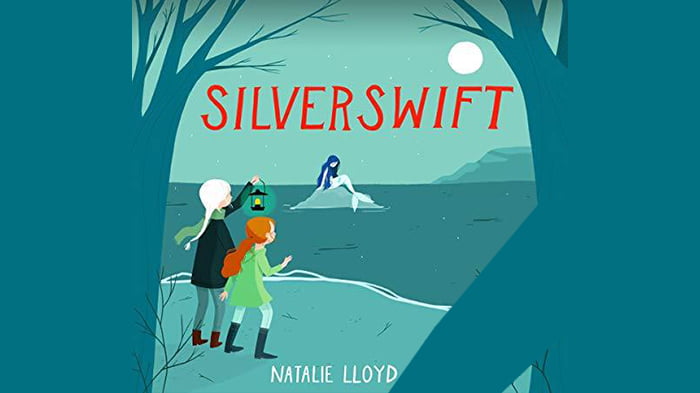 During this voyage Eliza listens about the mermaid Silverswift who is different from the rest of the clan because she is more adventurous and likes to be on the land.  Author Natalie Lloyd adds more and more mystery in the story after every chapter, there also comes a point where Eliza thinks that they shouldn't have come this far. Natalie has a habit of writing things such as A Snicker of Magic and The Key to Extraordinary, this one is also not far behind in imaginations.
Holly Palance and Imani Parks' voice makes the story more interesting for the kids who usually like Natalie's stuff.