Utilize our search toolbar promptly if the article lacks audio! Search Now♥
Gerald's Game By Stephen King
Gerald Game is another flip of a high-quality suspense novel created ad written by Stephen King who has been blending the emotions of the people successfully through his exceptional work like Dolores Claiborne and Misery. Though most of his work covers tragedy, horror, and people's unknown fears that they develop over time he makes use of these fear and horror moments to create exceptionally out of this world phenomenon.
This book titled the Gerald Game was published in 1992 and has been dedicated to 6 great women in Stephen's life including his wife and her sisters.
The theme of the story develops around a woman named Jessie whose husband dies when she stays handcuffed by her husband on the bed. Her husband named Gerald took her to a separated and isolated cabin to spend some time and that is where her nightmare begins after Gerald dies due to a head injury and heart attack as pushed by Jessie and she was left handcuffed, helpless, and depressed as having no one around to help except for a stray dog that starts feeding on her husband's decaying body.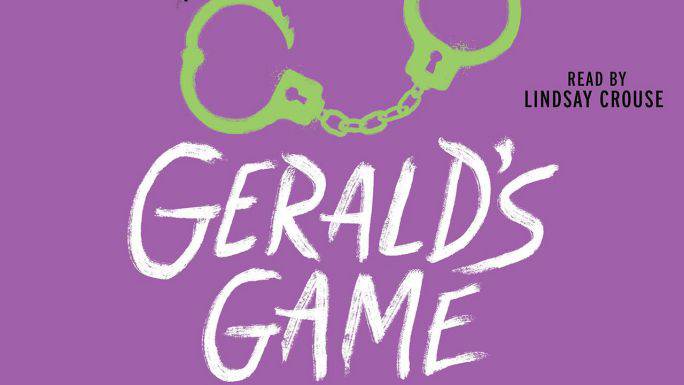 The suspense and horror start when hallucinating thoughts start coming into her mind and she starts to develop terrifying imaginative characters as she keeps on trying to free her hands desperately.
Throughout the story, the readers would find this novel a complete, well-organized suspense where you never feel bored and will not get tired until you get to know how Jessie would be released and rescued when no one knows what happened to her and where she is now. The narration is no doubt beautiful and you can never think of it leaving unheard until the end.