Utilize our search toolbar promptly if the article lacks audio! Search Now♥
The previous part of the series solved a lot of confusion about Morgan's past when he reached the destroyed cities once again. With the realization of the truths and the revelation of the mysteries, the story twisted quite a lot in Skyflare. Aaron Oster takes us to the start of everything in this book and it was surely necessary to describe it in detail before painting the last chapters. It was Samuel who before the start of everything made the Pinnacle Kings. He made those kings for ruling purposes and that's why he provided them with awesome power too. But nothing went according to the plan; those beasts got out of control and started unleashing hell on the world.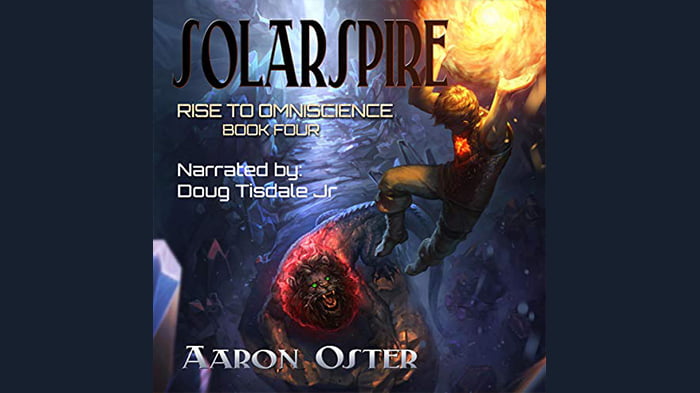 So Samuel sealed them to save the rest of the world from them but the seals that he put on the doors were not unbreakable. Among the five kingdoms, the North Kingdom now watches the awakening of the Pinnacle King which means disaster is coming to them and they have no armor against it. Samuel too is not present here to protect the kingdom this time because he is also locked somewhere far.
Thinking of himself as solely responsible for all the ill in the five kingdoms Samuels goes for the extreme as he seeks no other way out of this trouble that he once created. Doug Tisdale Jr was brilliant in the previous part and it is he who has narrated Stormforge too i.e the fifth part of the series. Only two parts are left after this one thus the story is really concluding fast now and all the mysteries are being joined together as one.